Russian President Vladimir Putin commented on the incident yesterday in a supermarket in St. Petersburg. We are talking about a retail outlet on Kondratyevsky Prospekt, where, according to law enforcement officers, an improvised explosive device left in a luggage compartment worked. As a result of the explosion 13 people suffered, at the moment, seven of them are in hospitals of the city.
The head of state called the incident a terrorist act.
TASS
cites a statement by Vladimir Putin:
Yesterday a terrorist act was committed in St. Petersburg, recently the Federal Security Service stopped another terrorist attack. Yesterday I instructed the director of the Federal Security Service, when working with these bandits, to act, of course, within the law, only the law when they are detained. But in the event of a threat to the life and health of our employees, our officers, act decisively, take no one in captivity, eliminate the bandits on the spot.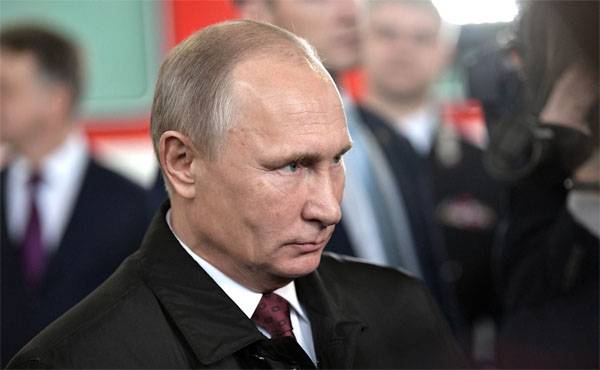 According to the president, it's hard to imagine what would happen if thousands of well-trained terrorists returned to Russia from Syria.
Recall that earlier, according to the statements of the White House and the Kremlin press service, the US intelligence agencies warned their colleagues from Russia about the terrorist attacks in the northern capital. Trump said the message helped save the lives of many Russians.