Vladimir Putin in the Kremlin will meet with the servicemen who took part in the operation in Syria, and will present them with state awards, reports
RIA News
message of the presidential press service.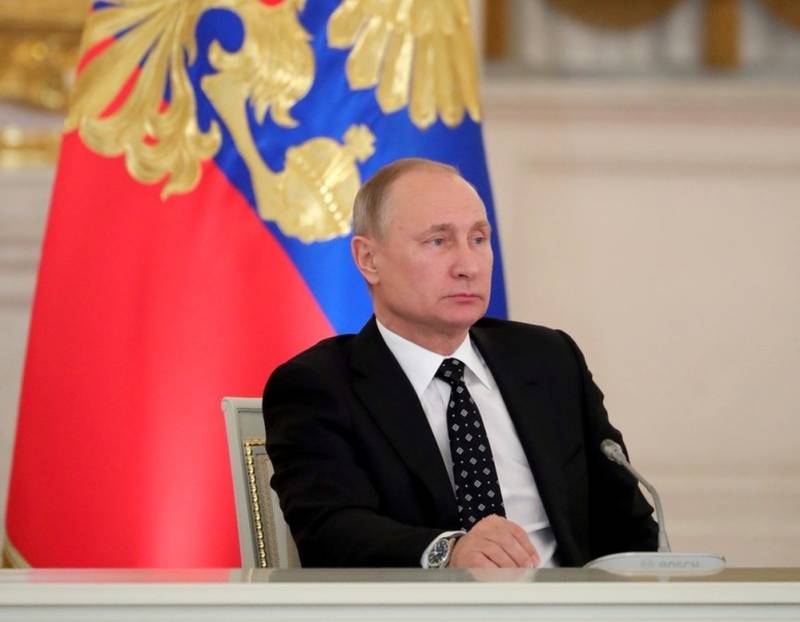 On December 28, Vladimir Putin in the Kremlin will meet with servicemen of the RF Armed Forces who participated in the anti-terrorist operation in the Syrian Arab Republic. During the meeting, which will be held in the St. George Hall of the Grand Kremlin Palace, the president will present the state awards of the Russian Federation to the servicemen who distinguished themselves during the performance of special tasks in Syria,
says release.
It is reported that "more than 600 soldiers and officers of all types of troops of the Armed Forces of Russia are invited to the solemn event."
Earlier, at an extended meeting of the Defense Ministry's colleague, Putin assessed "excellently" the actions of the Russian military to destroy international terrorists in the UAR.
Russia conducted an operation against an IG grouping (banned in the Russian Federation) since September 2015 of the year at the request of official Damascus. 11 December, the President of the Russian Federation gave the order to proceed with the withdrawal of the Russian group of troops from Syria. Addressing the military at Khmeimim's base, Putin declared that they had brilliantly fulfilled their task: Syria was preserved as a sovereign state, conditions were created in the country for a political settlement under the auspices of the UN.