The Air Force of the Armed Forces of Kazakhstan has been replenished with another batch of modern Su-30CM multi-role fighters of the 4 ++ generation, the press service of the republic's defense ministry reports. This party entered service with the Kazakh army in the framework of military-technical cooperation between Kazakhstan and Russia. Information on the number of fighters arriving in the country is not given.
As noted in the press service spread on Thursday, advanced technologies were used on these types of aircraft.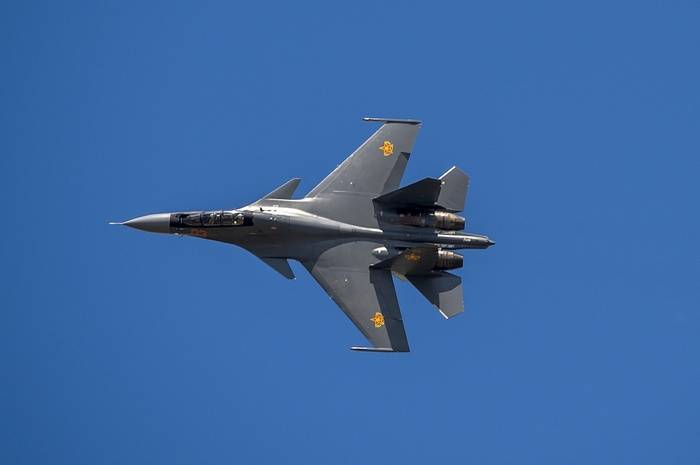 In particular, they are equipped with the latest navigation systems, the information and control field has multifunctional displays.
- indicated in the message. In addition, modern weapons, which can carry a plane, has doubled.
The aircraft can use anti-radar and anti-ship guided missiles, medium and short-range guided air-to-air missiles, highly accurate
aviation
bombs
- noted the commander of the military unit N21751 Colonel Askar Izbasov, whose words are given in the message. In terms of their flight and tactical and technical characteristics, these fighters are very close to fifth-generation aircraft, which are currently at the top of the world scientific and technological progress in the aviation industry, the press service noted.
The aircraft is capable of performing a wide range of combat missions at a considerable distance from the base, around the clock, all-weather, in the conditions of information and fire resistance of the enemy. Su-30SM solves the problem of the destruction of air targets, as well as ground and surface objects, equipped with a wide range of weapons and a modern complex of onboard radio-electronic equipment.
The first batches of Su-30SM aircraft entered service with the Kazakh Air Force in 2015 and 2016 under the agreements reached earlier between the leadership of the defense departments of Kazakhstan and Russia, reports INTERFAX-KAZAKHSTAN