Federation Council member Alexei Pushkov summed up the "achievements" of Ukraine in the outgoing year. He shared his conclusions on Twitter.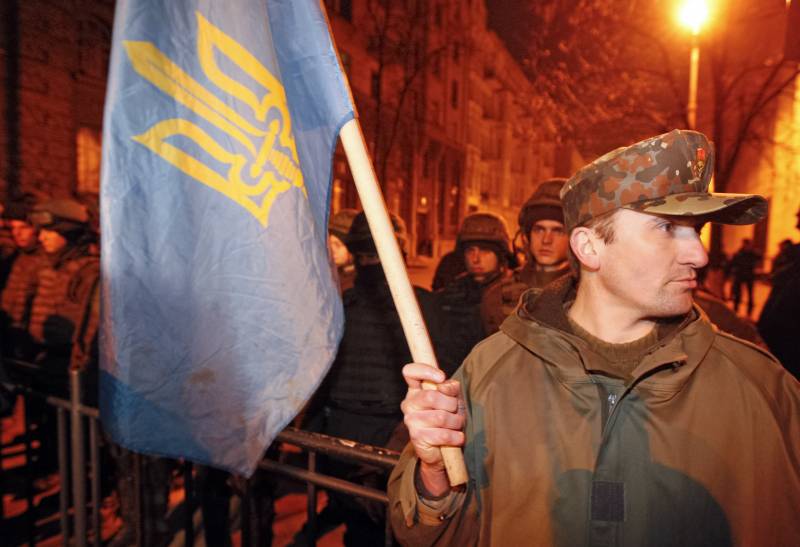 One of the main achievements of Ukraine Pushkov called the blockade of the self-proclaimed DNR and LNR, initiated by the official Kiev. The price of such a step cost the republic 1% of GDP. In this regard, the senator called Ukraine "the country of the year" to inflict losses on itself.
Ukraine is the "country of the year" for self-inflicting damage. Donbass blockade price: 1% of GDP - 1.8 billion dollars. Moreover, the blockade was imposed by Ukraine itself,
quotes Pushkova
RIA News
.
Earlier, Prime Minister of Ukraine Vladimir Groysman said that due to the economic blockade of Donbass, the country's economy suffered damage equal to one percent of GDP. The official noted that Kiev needs to increase production of its own energy resources and sell them abroad.
Recall that in January of this year, the radicals blocked the export from the territory of the self-proclaimed DNR and LC of any cargo, including coal. This led to a shortage of fuel in Ukraine. At the same time, the authorities of the Donetsk and Lugansk republics found a way out of the situation and began to export coal to third countries. After that, the National Security and Defense Council of Ukraine approved the proposal to introduce a full cargo transport blockade of territories outside Kiev's control from 15 in March. It was stated that this measure would be in effect until the enterprises in the DPR and the LPR returned to Ukrainian jurisdiction.