The Russian air defense system Pantsir-С1 repelled the attack on Khmeimim, and fierce battles between SSA and SDF are taking place in Aleppo. Reports about it
FAN
with reference to Syrian sources.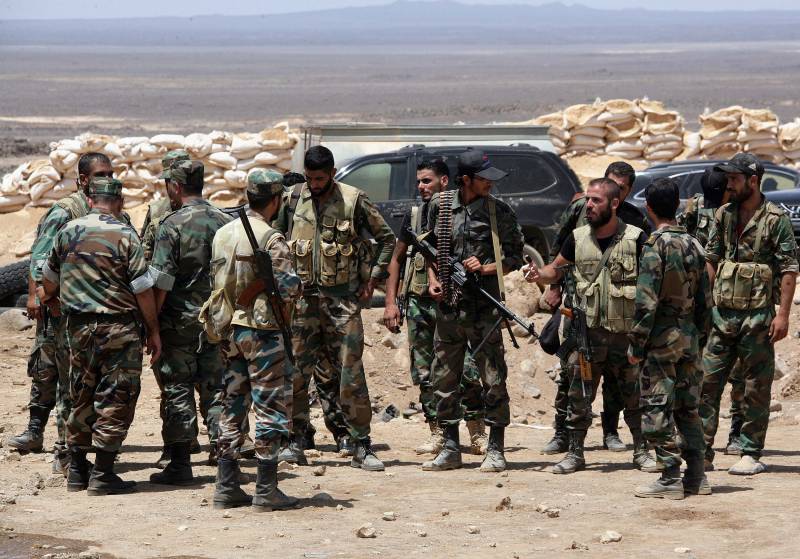 The command of the SAR army concluded an agreement with anti-government militias in the province of Damascus. As a result of lengthy negotiations, the Islamists pledged to release captured civilians from the besieged areas of Eastern Guta. Many freed Syrians require medical assistance. The radicals handed over to the soldiers of the Syrian Arab Army (CAA) the first group of prisoners. The civilians of Guta have already been delivered to the Syrian capital for treatment.
Militants fired at the Russian Khmeimim airbase. With the help of the Pantsir-C1 anti-aircraft complex, rockets fired by radicals were shot down. Sources also reported that Russian helicopters were heading to the missile launch area in the province of Idlib. In addition, in the province of Lattakia, radical groups fired artillery from the location of the Syrian army in the Talat Abu Atir and Talat Abu Ali areas.
In the north of the province of Aleppo, clashes between the pro-Turkish Syrian Free Army (SSA) and the Kurdish militia continued. Militants "free army" captured at least four militias of the Democratic Forces of Syria (SDF). Meanwhile, government forces, with the support of the Russian Aerospace Forces, continued to attack the position of Dzhebhat al-Nusra (banned in the Russian Federation) in the region. The artillery of the SAR army conducted shelling of the zones of deployment of terrorists in the vicinity of the settlements of Al-Malla and Ar-Rashidin. At the end of the day, a statement was issued by the command of the Kurdish detachments to establish the "Army of Northern Syria". It is assumed that the new armed forces will unite all Kurdish groups operating in the country. Training camps "Army of Northern Syria" in the near future will appear in the provinces of Aleppo and Hasaka.
The Russian Aerospace Forces continued to promote the Syrian Arab Army (SAA) to the Abu Duhur airfield in Idlib province. Russian
aviation
inflicted blows on the zones of deployment of the Islamists "al-Nusra" in the vicinity of the air base and the city of Abu Dali, located on the route of government forces. Also, the Russian Aerospace Forces beat the terrorist fortifications near the village of Taman in the southeast of the province. Syrian Air Force attacked the position of the radicals in the area of ​​settlements Tal Tukan and Khan Sheikhun.
The Russian Space Forces of the Russian Federation attacked the zones of deployment of the "Al-Nusra" terrorists near the village of Janin in the east of the province of Hama. In addition, under the guise of Russian aviation, the CAA advanced to the city of Abu Dali. Also, government troops were fighting with terrorists in the area of ​​the village of Umm Harateyn.