Negotiations in Geneva will lead to the creation of Syria free from Bashar al-Assad and his family, reports
RIA News
Statement by US Secretary of State Rex Tillerson.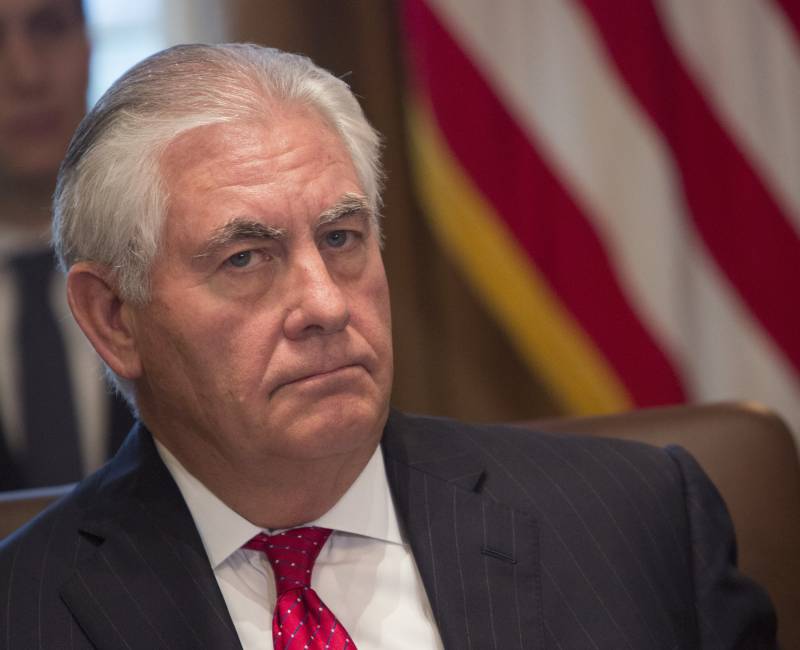 According to the Secretary of State, the most obvious example of the overlapping interests of Washington and Moscow is Syria, and the United States expects that Moscow "will follow the Geneva process under the auspices of the UN."
We are confident that the implementation of these negotiations will lead to the creation of Syria, free of Bashar al-Assad and his family,
said the foreign minister.
Recall that the eighth round of inter-Syrian negotiations in Geneva, which lasted record 3 weeks, ended on December 14 with mutual accusations of the parties. Contrary to high expectations, the meeting did not bring concrete results, direct negotiations between the delegations of official Damascus and the united opposition could not be started.
The UN special envoy, Staffan de Mistura, called this round a "missed golden opportunity" and pointed out that both sides "created a negative and irresponsible atmosphere at the negotiations, constantly putting forward preliminary conditions".