The Israeli newspaper Yediot Ahronot announced the intention of the country's authorities to thank the US President Donald Trump for recognizing Jerusalem as the capital of Israel. Recall that earlier, Trump announced the imminent transfer of the American Embassy in Jerusalem from Tel Aviv.
According to Israeli Transport Minister Israel Katz, the relevant committee approved the establishment of the Donald Trump station in the Western Wall. It was this gratitude that the Israeli authorities decided to pay Trump.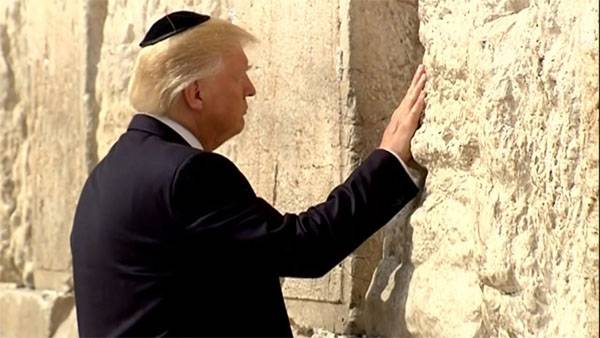 Minister Katz Statement:
The wailing wall is a sacred place for every Jew. So we decided to name the railway station in this area in honor of the American President Donald Trump, who took a bold step in recognizing Jerusalem as the Israeli capital.
For reference: the railway network of Israel has a length of about 750 km. To date, include more 50 stations. The management of the Israeli railways is in the hands of the management of the state-owned company Rakevet Israel. One of the upcoming innovations - the introduction of high-speed railway route Jerusalem - Tel Aviv. According to some reports, the speeding of the high-speed train between the two largest cities in the country will begin in 2018.