Two training and combat aircraft Yak-130 Bangladesh Air Force crashed on Wednesday, colliding in the air in the district of Cox's Bazar in the south-east of the country. According to these data, the incident occurred in the Putibil region of Chittagong Province. It is reported by Prothom-alo with reference to the statement of the command.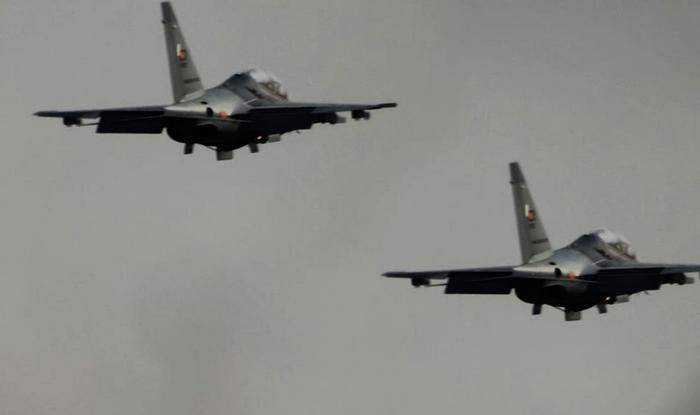 Four pilots - the crews of both machines - managed to eject. They are hospitalized. According to the publication Manab Zamin, as a result of the fall of the wreckage of aircraft on the ground, two teenagers, 12 and 15, were injured.
According to representatives of the Air Force, the accident occurred while performing a training flight. Information about the causes of the incident has not yet arrived. Authorities are investigating.
This is not the first crash of the Yak-130 air force of Bangladesh. 12 July 2017, a Yak-130 training aircraft belonging to the country's air force crashed in the town of Chittagong in the south-east of Bangladesh; the pilots were not injured as a result of the incident.