According to several Syrian sources, militants of the terrorist group "Dzhebhat al-Nusra" (banned in Russia), located in the province of Idlib, launched several missiles at the Russian military base "Khmeimim". This is also reported by the Telegram channel Directorate 4, which deals with the review of terrorist activities.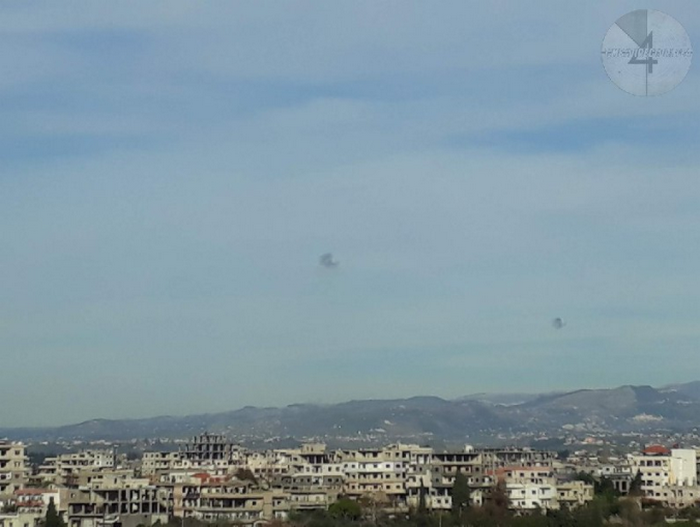 photo from the Telegram channel Directorate 4, where you can see two tracks from the gaps in the sky
According to preliminary data, multiple rocket launchers were used during the shelling. The threat was promptly detected by the Russian air defense forces, after which the Pantsir-C1 air defense systems went into action. Sources note that the missiles were intercepted in the air near the village of Jabel. None of the ammunition reached the goal.
According to the Lebanese portal Al Masdar News, one rocket fell near the city of Jable, located in 25 kilometers south of Latakia. The resource also reports that at the moment Russian helicopters are patrolling the area from which the missiles were launched - presumably, this is the city of Bidama in the province of Idlib.