The Ministry of Finance of the Russian Federation decided for the first time to publish data on the wages of federal ministers, deputies and representatives of local governments and other officials. At the same time, the data was published for the 2016 year, and in this list there are no data on the wages of some ministers - in particular, there are no data on the salaries of the Minister of Defense and the Ministry of Internal Affairs.
It turns out that the smallest salary in the Russian government is from the Minister of Construction. Mikhail Men received, on average, 2016 thousands of rubles per month in 443 year. At the same time, the highest of the ministerial wages is under the head of the Ministry of Finance, Anton Siluanov. It is reported that he received monthly 2016 million rubles in 1,73 on a monthly basis. According to the results of the year, the salary in the department was only 22% of Anton Germanovich's income.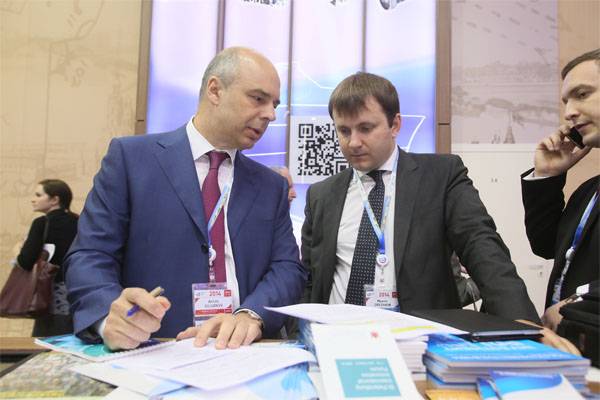 In second place after the Minister of Finance in terms of wages - the Minister of Economic Development. The salary level is 1,27 million rubles per month. The head of the Ministry of Emergency Situations - a little less than a million rubles a month.
Wages and deputies are represented. The submission states that the average monthly salary of a State Duma deputy in 2016 was 420 thousand rubles. Representatives of the Federation Council - 385 thousand / month.
The average salary of judges of the Constitutional Court in 2016 was estimated at 615 thousand rubles per month.
Published and data on travel payments to federal officials. So, on average level
per diems
travel allowance to an employee of the central government in the case of a trip abroad was last year
270 thousand rubles
. And for employees of the Ministry of Foreign Affairs - "only" 147 thousand / day.
Salaries of the president and the chairman of the government are not published.