Turkish President Recep Tayyip Erdogan made another attack against Syrian President Bashar Assad. In his speech, Erdogan openly called Assad a "terrorist", adding that he "kills hundreds of thousands of people." Erdogan's statement is given by Turkish media:
With Assad can not discuss the peace process in the country. He is a state terror terrorist. How can we discuss the future of Syria with him if he killed almost a million of his own citizens?
Earlier, Syrian President Bashar Assad said in an interview that he did not consider the leadership of Turkey to be the real guarantor of peace in Syria. According to Assad, he is well aware that Ankara has entered the Syrian process in its own interests, which are in fact far from the interests of the Syrian people.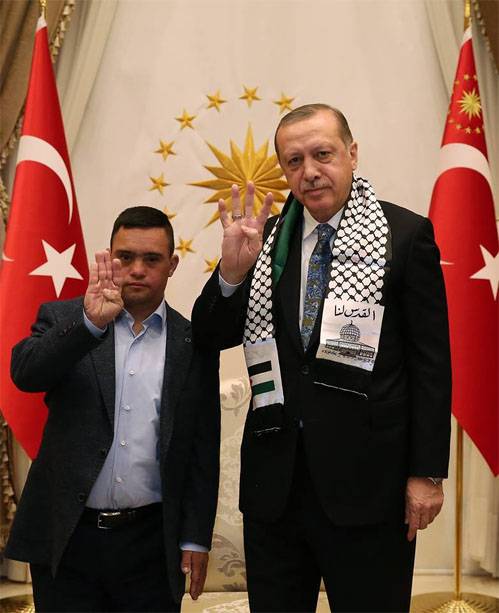 Recall that today the head of Rostec Sergey Chemezov confirmed the information that Russia and Turkey signed a contract for the supply of Ankara 4 battalions of anti-aircraft missile systems C-400. The contract amount is approximately 2,5 billion dollars. At the same time, Turkey will receive 55% of this amount in the form of a loan from Russia itself. Details of this loan at the moment are not announced.
It is known that the Turkish military is located on the territory of the SAR - mainly in the province of Idlib, in the so-called de-escalation zone. In the same province, according to the Syrian authorities, the greatest concentration of militants "Dzhebhat an-Nusra" (banned in the Russian Federation) remains. The Russian General Staff said that this group will be finally eliminated in the SAR in 2018.