NPO Energomash plans to begin testing the RD-2019МВ engine for the new Russian Soyuz-171 middle-class launch vehicle in 5, the press service of the company said on Wednesday.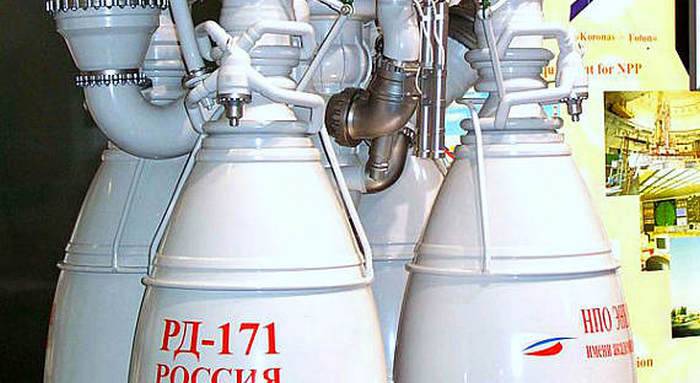 Today, the company is actively preparing for the production of the RD-171MV engine, the first tests of which units will start in the 2019 year. Flight tests of the Soyuz-5 launch vehicle are scheduled for 2022 year, and by the 2021 year, Energomash should deliver the finished engine to the customer
- Said the press service.
For system management of processes, documentation and data during the product life cycle, translation of the design documentation of the RD-171MB engine into electronic form has begun, which will make it possible to abandon paper drawings, ensure the introduction of additive technologies and more efficiently manage the product configuration, specified in the enterprise.
They recalled that this year, "Energomash" fully fulfilled its obligations to supply RD-191 engines for the Russian Angara missile.
Also this year, NPO Energomash supplied 11 RD-180 engines for American Atlas missiles. Another American partner (Orbital ATK) this year, the Russian company supplied four RD-181 engines for Antares family carriers.