Prime Minister of Ukraine Volodymyr Groysman today summed up the results of the trade and economic blockade of Donbass. At the same time, it is extremely difficult to understand the logic of the Ukrainian Cabinet of Ministers. On the one hand, the government of Ukraine expressed satisfaction with the fact that the third bulk carrier with American coal arrived at the port of Odessa region in connection with the refusal of coal from Donbass. On the other hand, Groysman today complains about the loss by the Ukrainian economy of billions of hryvnias from the refusal of Kiev itself to conduct full-fledged trade with the Donbas, including trade in the same coal.
According to Vladimir Groysman, Ukraine lost about 1% of GDP as a result of the blockade of Donbass. Statement of the Prime Minister of Ukraine:
Imports increased due to blockade. We are now buying energy. All this puts pressure on the foreign exchange market and provokes significant fluctuations, as well as a negative impact on the trade balance of Ukraine. We lost 1% of GDP due to the blockade.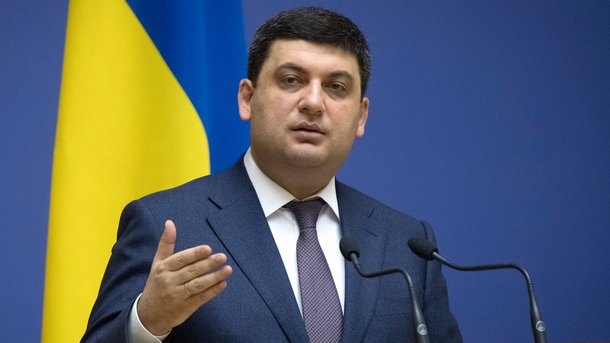 This statement should be paid special attention given the fact that the blockade of the Donbass was approved directly by the President of Ukraine Petro Poroshenko. It turns out that it is he who is the person who led the country's economy to the underutilization of billions of hryvnia income.
Groysman noted that if Ukraine does not increase production of its own energy resources, this will trigger a chain reaction of problems in the country's economy.
Against this background, the IMF voiced the main risks for the Ukrainian economic system. The main risk, and almost 4 years after the victory of the "revolution of dignity", is called slow reform, unreasonable spending and corruption.