By their own centenary of "restoration" of the Lithuanian statehood, official Vilnius plans to make non-material gifts to the partner countries. Among these are Georgia, whose name Lithuanian experts have been trying to change on their maps and in their documents for about ten years, stating that "Georgia" is the "Soviet version" that the current Georgian authorities are asking not to use.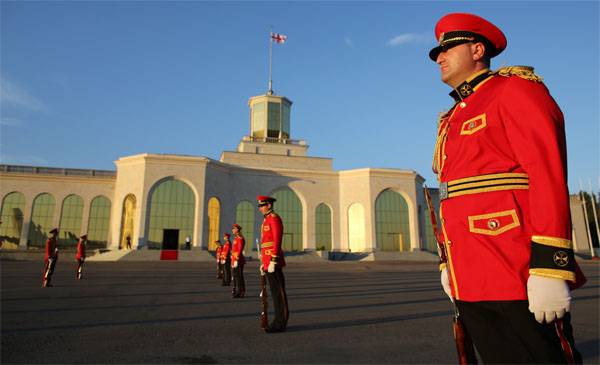 Earlier, during his visit to Vilnius, Georgian President George Margvelashvili asked the Lithuanian authorities to call his country "Georgia" or "otherwise
historical
bias. " Margvelashvili noted that the new name for the country "will exclude interaction with Lithuania through the Russian vector."
Informational portal
BaltNews
reports that the Lithuanian authorities are ready to change the name of Georgia in their official documents. In particular, the new head of the State Commission on the Lithuanian language, Audris Antanaitis, believes that either Kartveliya or Sakartveliya will become a completely acceptable option for the name of Georgia in Lithuanian. In this case, the term "Georgians" should also disappear, which in the Lithuanian version will be transformed into "sakartvels".
For reference: Sakartvelo is derived from the name of the historical region of Georgia - Kartli.
Today in the world as a whole, they have not decided how to call Georgia. In many languages ​​of the countries of the world, it still remains Georgia, in others - they managed to change the option to "George" ("Georgia").