The US National Aeronautics and Space Administration (NASA) has successfully collaborated with Russia on the ISS program, reports
TASS
a statement by the director of the NASA commercial flight development program, Philip Macalister.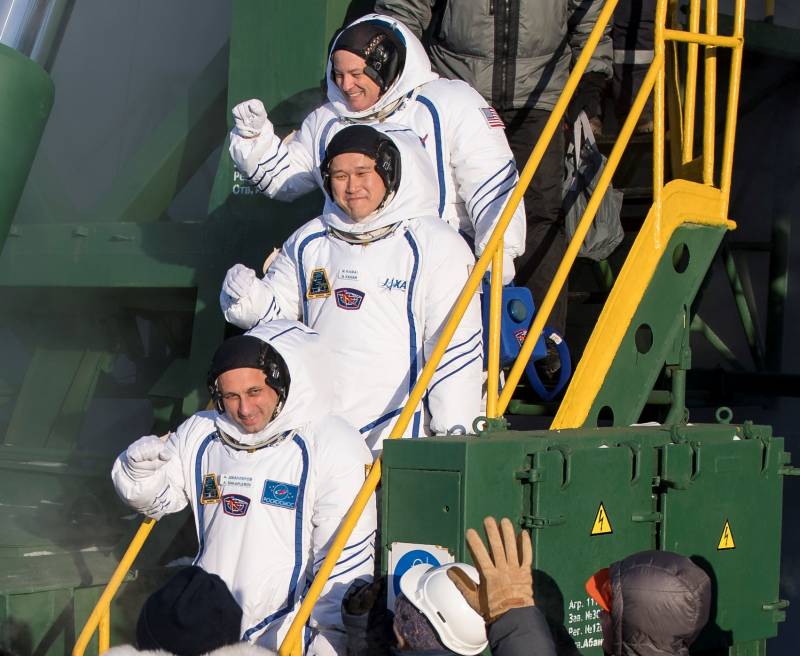 Russia was a very good partner for the USA in implementing the ISS program. However, the United States sees access to space as a matter of strategic importance. We intend to ensure that we are able to rely on the achievements of the American space industry to accomplish these tasks.
McAllister said in an interview with the French La Gazette de l'Eco Economie.
He noted that "by ceasing the use of the American ship of reusable use, the US was already striving to ensure that the transition period (creation of carriers) was as short as possible."
In a year or two, if everything goes successfully, we will regain the opportunity to send people into space thanks to our partners,
A NASA spokesman said, referring to US companies and cooperation with Western countries.
When asked if the space agency would resume the creation and use of its own launch vehicles at some point, McAllister answered:
This is highly unlikely. The ability to rely on private companies in this area is very beneficial for NASA. Due to competition, prices are falling, and all this allows NASA to concentrate on other goals, such as the Moon and Mars.
At the same time, he noted that "nothing prevents NASA from cooperating (in organizing flights to the Moon and Mars) with the companies Space X and Blue Origin".
However, the goals of these firms differ from the tasks of NASA (...). I believe that in this area there will be a place for different operator companies. There is enough space in the solar system for everyone, and besides, we can help each other,
added McAllister.