With the reduction of the state defense order can not be allowed to reduce the efficiency of defense enterprises, reports
RIA News
Statement by Russian President Vladimir Putin.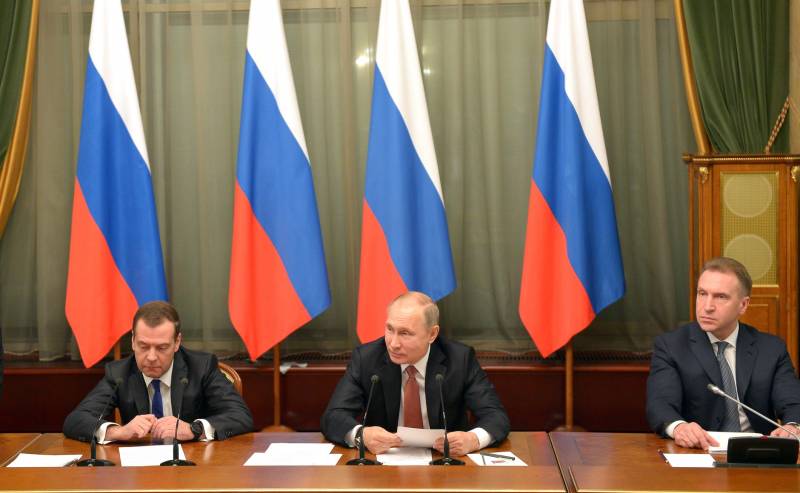 It is necessary to monitor this very carefully, to help enterprises, to help industries appropriately, so that when the state defense order is reduced, the production capacity in which we invested more than 3 trillion rubles did not stand idle, but worked effectively,
said the president at a meeting with members of the government.
He noted good results in the field of defense orders and separately thanked the Ministry of Industry for them. This work was done in contact with the security forces.
Now, I hope that this will not only affect the defense of the state, it will also affect the civilian sectors of production. There is such a task, we all know this well,
Putin added.
According to him, in this area it is necessary to focus "on the highest world standards," so that civilian products are in demand "not only within our economy, but could be promoted to foreign markets."
The mechanisms are well known here; all that is needed is that they are used on time and efficiently.
stressed the president.