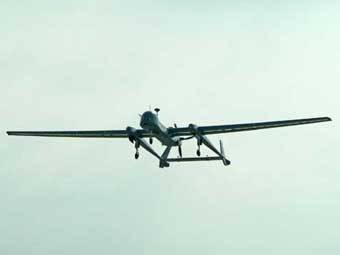 Russia and Israel are discussing the possibility of equipping Israeli aircraft with Russian laser technology. This was stated by Russian Prime Minister Vladimir Putin at a meeting with Israeli Defense Minister Ehud Barak. The Russian prime minister did not specify what kind of aircraft and lasers in question.
"We are considering the possibility of equipping Israeli aircraft with our instruments, space technology and laser technology. Also, Israeli specialists are currently working on the possibility of deploying our rangefinder laser station on the Israeli territory, which could work within the GLONASS system," the agency quotes Putin.
Earlier it became known that Ehud Barak and Russian Defense Minister Anatoly Serdyukov signed an agreement on military cooperation. This document will regulate relations between the two countries over the next five years. First Deputy Defense Minister Vladimir Popovkin, Director of the Federal Service for Military-Technical Cooperation Mikhail Dmitriev and Deputy Chief of the General Staff of the Armed Forces of Russia Valery Gerasimov also took part in the talks.
At the end of April 2010, the general director of the state corporation Russian Technologies, Sergey Chemezov, announced that a joint-venture factory for the production of UAVs could be established in Russia. The final decision on the creation of a joint venture will be made after the Ministry of Defense will test the purchased vehicles. As expected, this will not happen before the fall of 2010 of the year - in the summer it is planned to complete the training of operators of Israeli vehicles.
In addition, Russia and Israel are engaged in the joint production of Falcon long-range radar detection and control aircraft (based on IL-76 with Falcon electronic and radar equipment) and A-50-EI (with Israeli radar systems from ELTA Electronics Industries).