Russian Foreign Ministry spokeswoman Maria Zakharova called the Department of State statement "interference with the elections in the Russian Federation" in connection with the CEC's refusal to register blogger Alexei Navalny for participation in the 2018 presidential election of the year, reports
TASS
.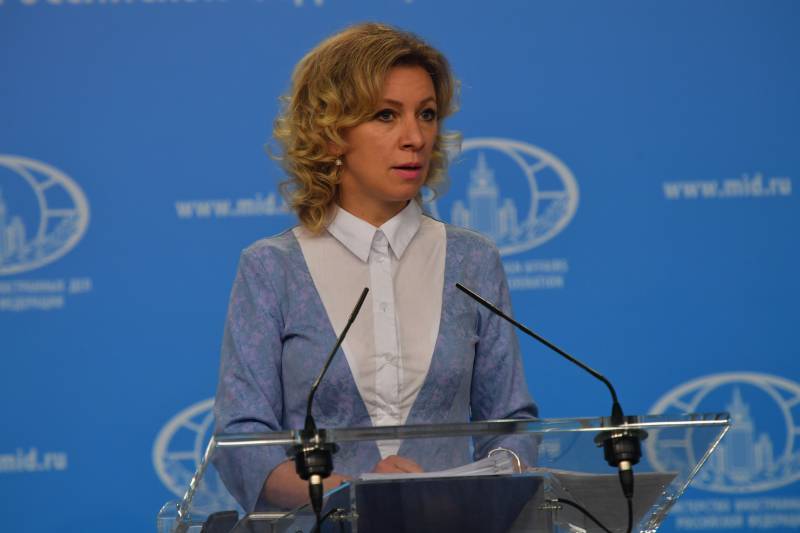 This statement of the State Department, which, I am sure, will not become isolated, is direct interference in the electoral process as well as in the internal affairs of the state,
wrote Zakharova on Facebook.
Earlier, the US State Department expressed concern over the refusal to register Navalny as a member of the presidential election.
The funny thing is that the same people who have just packed RT and Sputnik in a wrapper of foreign agents, are now saying it, they are poisoning the Russian media all over the world and are investing a lot of money in "countering Russian propaganda,
added the representative of the Ministry of Foreign Affairs.
Recall 25 December, the CEC refused to register the initiative group Navalny because of the candidate's conviction for a crime that belongs to the category of grave - "Assignment and waste" - and provides for up to 10 years in prison. Under this article, the blogger was convicted in 2017 year in the case of "Kirovlesa", he was sentenced to a five-year suspended sentence with a probation period of one year and five months.