At present, the Ukrainian Armed Forces have, at first glance, an impressive fleet of infantry fighting vehicles, armored personnel carriers and armored cars. There are more than two thousand units in the troops, writes
Messenger of Mordovia
.
"Upon closer inspection, we find that the vast majority of this armada is long-obsolete designs. So, in the army there are not the last upgraded BMP-1 with the Malyutka ATGM, the ancient BTR-60PB. It seems that in order to provide the newly created brigades with equipment, the command of the Armed Forces of Ukraine sent everything that could move to the troops, "says the article by Lev Romanov.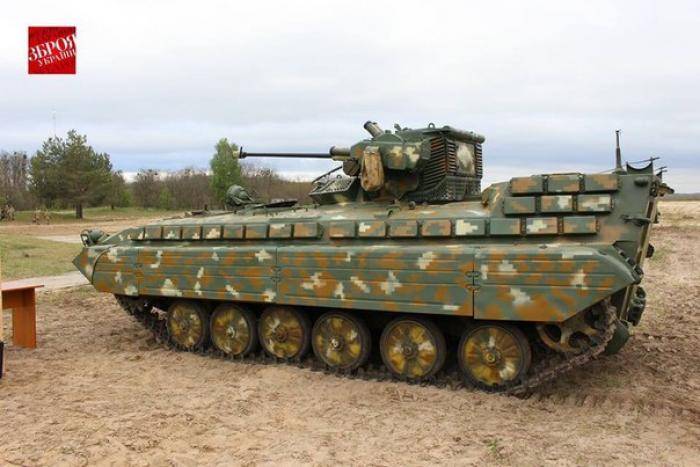 According to military experts, in the event of an aggravation of the situation in the Donbas, the greatest losses in armored vehicles will fall on infantry delivery vehicles.
Someone, for sure, will say that in the Russian army the main combat tracked infantry fighting vehicle is still the model of the second generation. "However, the Russian military-industrial complex is now successfully working on an average BMP Kurganets-25 and a heavy one, the T-15 Armata. Created wheeled infantry fighting vehicle based on the middle platform "Boomerang". The Ukrainian defense industry cannot offer anything even close. All that is, is the modernization of the old BMP-1 and some attempts to create something on the basis of MT-LB, "the author writes.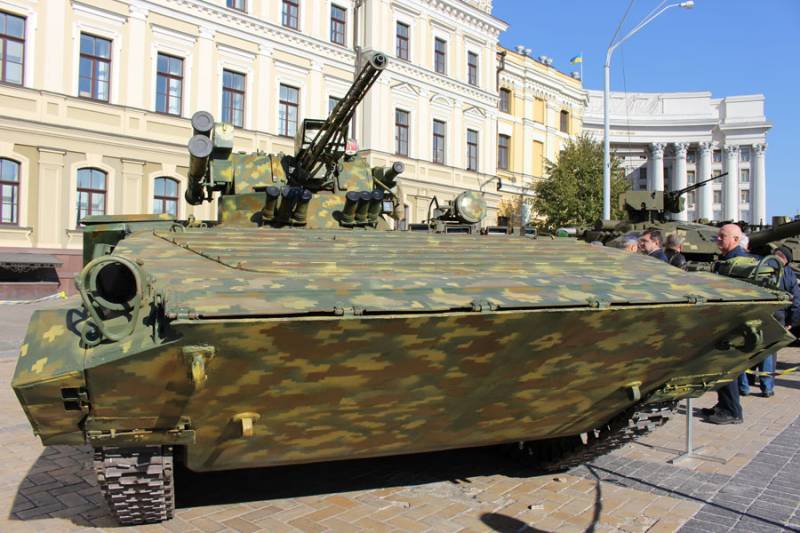 Until 2014, it was proposed to make heavy infantry fighting vehicles based on the T-64 and T-80. Now this option will not work either: there are simply no free ones.
tank
chassis. Everything was sent to the ATO zone. Do it from scratch? But Kharkiv cannot finish the Thai contract in any way - only for 49 cars. The contract expired several years ago.
Not the best way things are wheeled vehicles. BTR-3 and BTR-4 are morally outdated at the time of creation. About their disgusting quality of manufacture did not write just lazy.
And completely hopeless is the situation with the release of armored cars. "If someone tries to count the number of various models and modifications, it will simply get off the bill. This technique is produced in very limited quantities by various factories, sending it to the troops, where it turns out that the next armored car has a lot of defects that cannot be eliminated in principle. Then another company is trying to push a new craft. And so on to infinity, "the article says.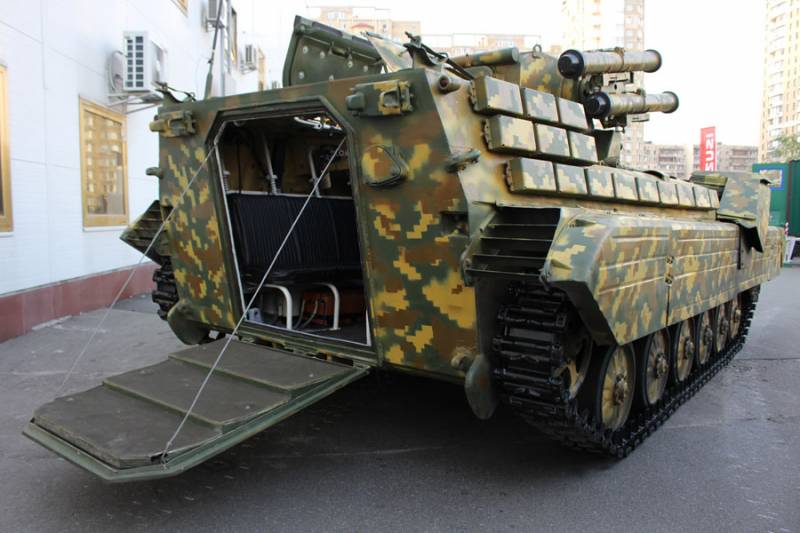 So, in this area, the APU has big problems. However, there are no options to overcome these problems. Ukraine is not able to produce equipment of the BMP Kurganets-25 and T-15 Armata levels, but it is also not possible to buy it abroad due to lack of funds, the author concludes.