Specialists 405 th military office in the Design Bureau of Instrument Engineering them. Academician A.G. Shipunova carried out a technical acceptance of the Pantsyr-S anti-aircraft missile-cannon combat vehicles manufactured as part of the state defense order, according to the Department of Information and Mass Communications of the Ministry of Defense of the Russian Federation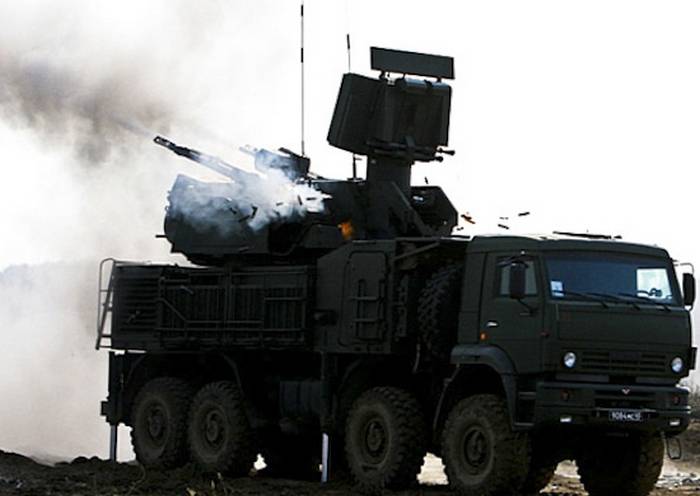 At the enterprise, representatives of the operating units receive the final batch of nine Pantsir-S complexes for subsequent dispatch to the troops.
- said in a statement.
All products withstood the factory tests and in the complete set transferred to the troops.
The Pantsir-S ZRPK is a short-range air defense system, which embodies the concept of building a universal short-range anti-aircraft complex, ensuring its superiority over foreign counterparts. It became the missing link in the air defense system, with the introduction of which in the groupings of anti-aircraft weapons ensures their greatest effectiveness and stability in terms of electronic and fire counteraction, maximum adaptability of the entire air defense system to changes in the tactical and technical characteristics of air attack weapons and methods of their combat .
In general, the implementation in the complex of rocket-artillery weapons with high tactical and technical characteristics of the adaptive control system in various combat conditions puts the Pantsir-S ZRPK among the most promising high-intelligence models.
weapons
XXI century.