The Syrian government army blocked the American military base Al-Tanf in the southern part of the SAR. Prior to that, over the course of several months, reconnaissance had been observed from the territory of a military facility by militant groups who had received the necessary training. This was stated by the Chief of the General Staff of the Armed Forces of the Russian Federation Valery Gerasimov.
In an interview that Gerasimov gave to the publication
"TVNZ"
, it is noted that in some cases, trained and armed fighters left the base to 350.
Valery Gerasimov recalled that in the immediate vicinity of the base of Al-Tanf there is a large refugee camp, which patrons of militants actually use.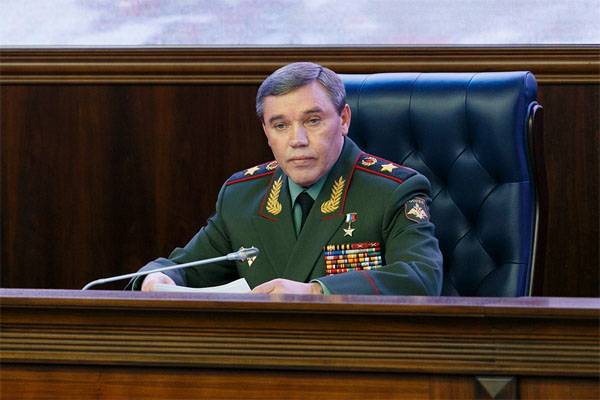 Against this background, from Syria itself, there are reports that in the north-west of the province of Aleppo, one of the leaders of the Hayat-Tahrir-ash-Sham terrorist group (banned in Russia) affiliated with Al-Qaida was killed. The liquidation of the field commander took place near the town of Al-Laramun near the city of Aleppo. Exact hit of ammunition was destroyed by a military vehicle in which there was a terrorist.