Syrian news sources report a military plane crash in the UAR. According to published information, the plane fell in the province of Hama. Moreover, it was noted that the plane was attacked from the ground by representatives of one of the terrorist groups. Specific data on the model of the aircraft is not reported.
Information Agency
SANA
reports that the pilot died.
From the material of the Syrian information service:
A military plane crashed in the vicinity of Hama after it was hit by terrorists, the pilot was killed.
Today, other information sources - Turkish - have reported that SAR Air Force aircraft are attacking Idlib province.
It is also noted that in the province of Hama, the CAA has entered into battles with terrorist detachments - near the border with Idlib. If these reports are true, then it can be assumed that the plane of the SAR Air Force was shot down by Dzhebhat al-Nusra militants, a significant concentration of which was noted in this region of the Syrian Arab Republic.
On Twitter reporter
Ivan Sidorenko
published photograph of the deceased pilot. The material states that the militants took the pilot alive.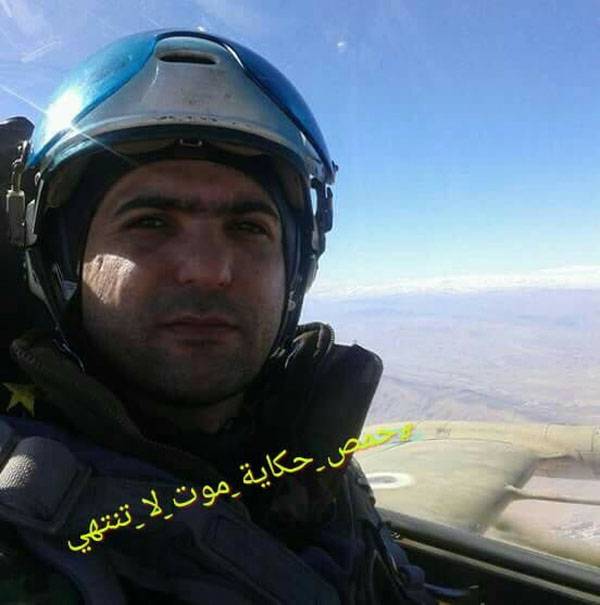 From the material:
After captivity, his throat was cut and he was shot twice in the head.
The Syrian media reported that the pilot was carrying out a combat mission on an L-39ZA aircraft.