Scattered across the desert terrain in eastern Syria, remnants of the terrorist group Islamic State (* banned in the Russian Federation) are attacking representatives of Kurdish troops. For example, a few kilometers from the border with Iraq, the igilovtsy in a pickup equipped with a large-caliber machine gun attacked a Kurdish detachment in the area of ​​the village of Abu Hardub. Reported use of gunmen suicide bomber. As a result, three soldiers of the Kurdish troops were killed.
The igilovtsi staged a terrorist act in another locality under the control of Kurdish formations. Speech about the village of At-Tayana. As a result, one person died, several were injured. At that moment, American military airplanes were raised in the air, the pilots of which received reports of igilovtse activity in the Kurdish territories. However, fighting airborne scattered groups of terrorists is not an easy task, and American actions have led to tragic consequences primarily for the Kurds themselves.
According to the organization "Inside Syria Media Center", referenced by Syrian journalist Riyad Farid Hijab, American bombs completely destroyed the town of At-Tayana, believing that he had come under the control of ISIS (*).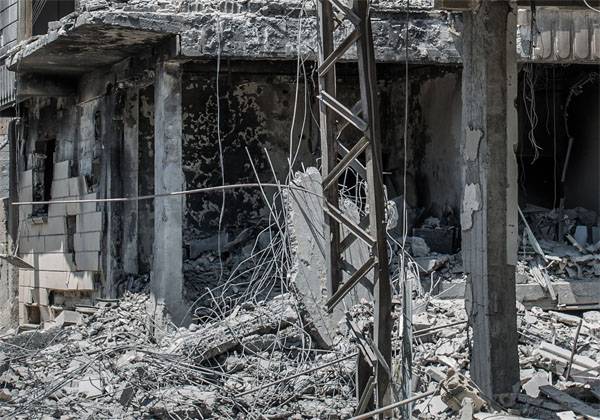 This once again suggests that the so-called American anti-terrorist coalition strikes from the air without additional intelligence on the ground and without the necessary coordination with those whom the US volunteered to help - in this case with the Kurdish armed forces from the Syrian Democratic Forces.
At the moment, the American military command incident in the east of Syria does not comment.