The Pantsir-ME naval anti-aircraft missile and artillery complex is planned to be tested next year, first on land and then at sea. This was announced by Alexander Shlyahtenko, General Director of Almaz Central Securities and Design Bureau.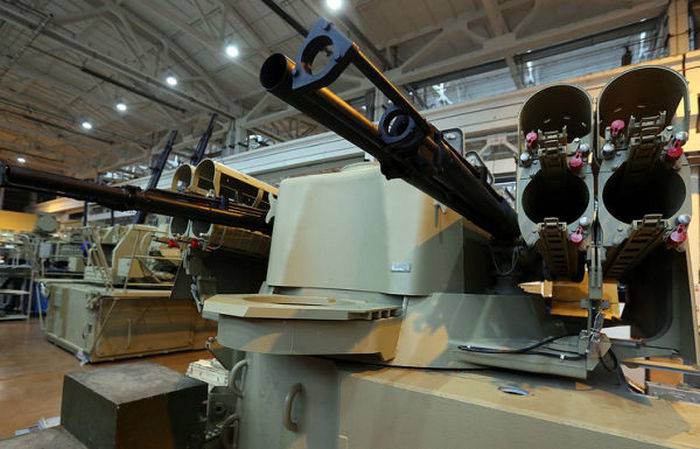 From next year it will be tested first on land - on a stand, and then it will be put on one of the ships.
- He said, answering the appropriate question.
Earlier, Shlyakhtenko reported that the Pantsir-ME would be installed on the 1241 Molniya rocket boat and would be tested in the Black Sea.
The first naval version of the Shell is expected to receive the ship Karakurt project 22800.
The Pantsir-ME is a ship version of the Pantsir anti-aircraft missile-cannon complex. Its land version has the name "Pantsir-S". Ship modification can be equipped with missiles from the ground complex, as well as promising missile "Hermes-K", which can be induced with the help of a drone. In the future, "Pantsir-ME" should replace the complex "Dirk", reports TASS