Defense Minister Stepan Poltorak published a material on the achievements of the Ukrainian Armed Forces on his page in
Facebook
. Firstly, the Ukrainians learned that there are such achievements, and, secondly, they took note of the information that the army was approaching "NATO standards". It was the process of transition to NATO standardization that put Poltorak in the list of the main achievements of the army.
In addition, according to the Ukrainian Minister of Defense, the system of management and defense planning has improved, the number of exercises of the Ukrainian Armed Forces has increased.
Introducing the full version of General Poltorak's note:
We continue the consistent implementation of defense reform measures. 2017 will enter
history
of our main achievements such as:
Significant increase in the level of motivation for military service.
Improving the staffing of the Armed Forces by contract servicemen.
Consistently reformed management and defense planning system.
Improving the state of providing the Armed Forces with weapons and military equipment.
Significantly improved quality and effective indicators of training troops.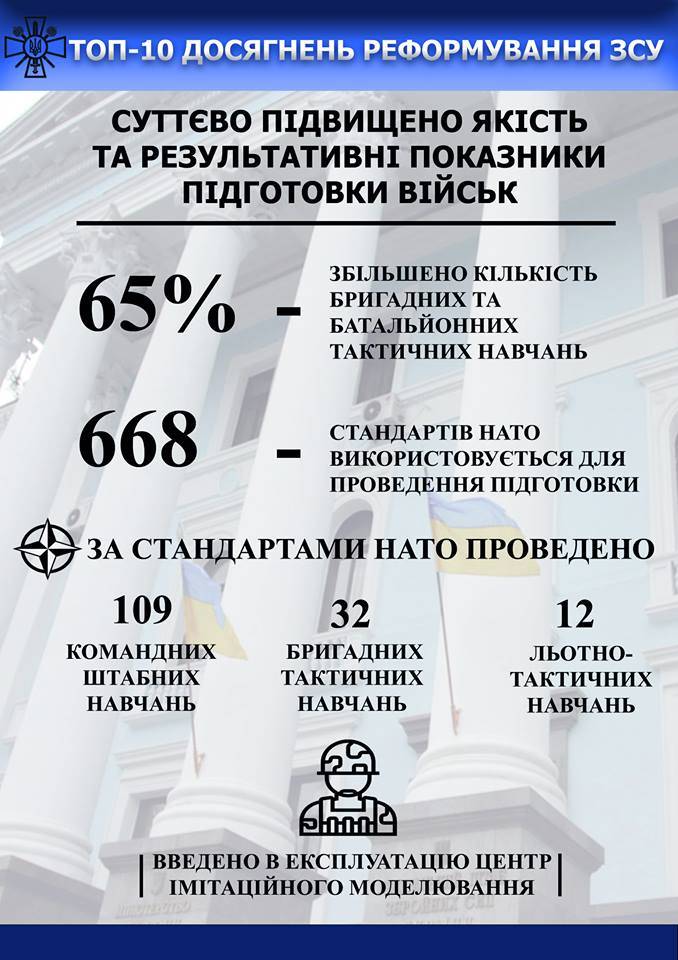 Further, Poltorak adds that more was held in the Armed Forces of Ukraine in the outgoing year:
The foundation of an efficient logistics system has been created.
Improved medical support for the Armed Forces.
Successfully restored military infrastructure.
Expanded network of military schools.
Strengthened international support for reform processes.
Grateful to everyone who joined the defense reform process.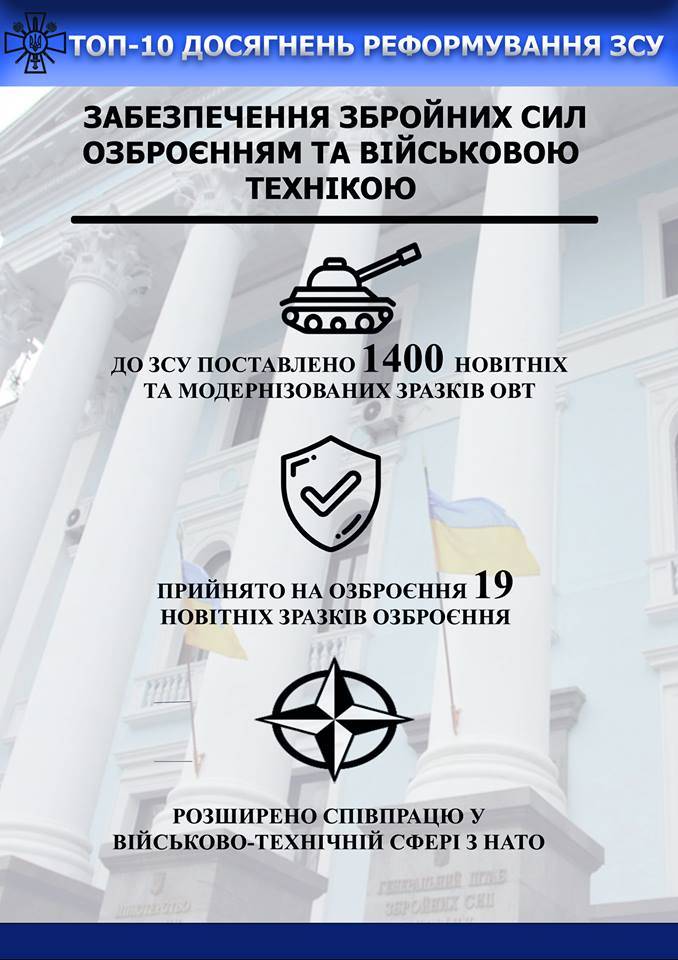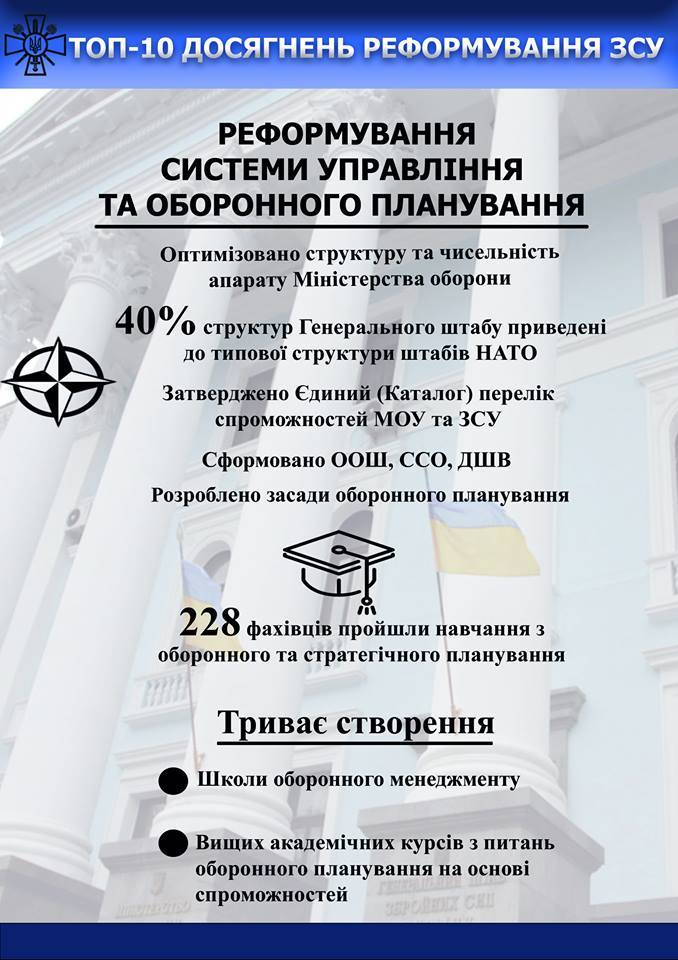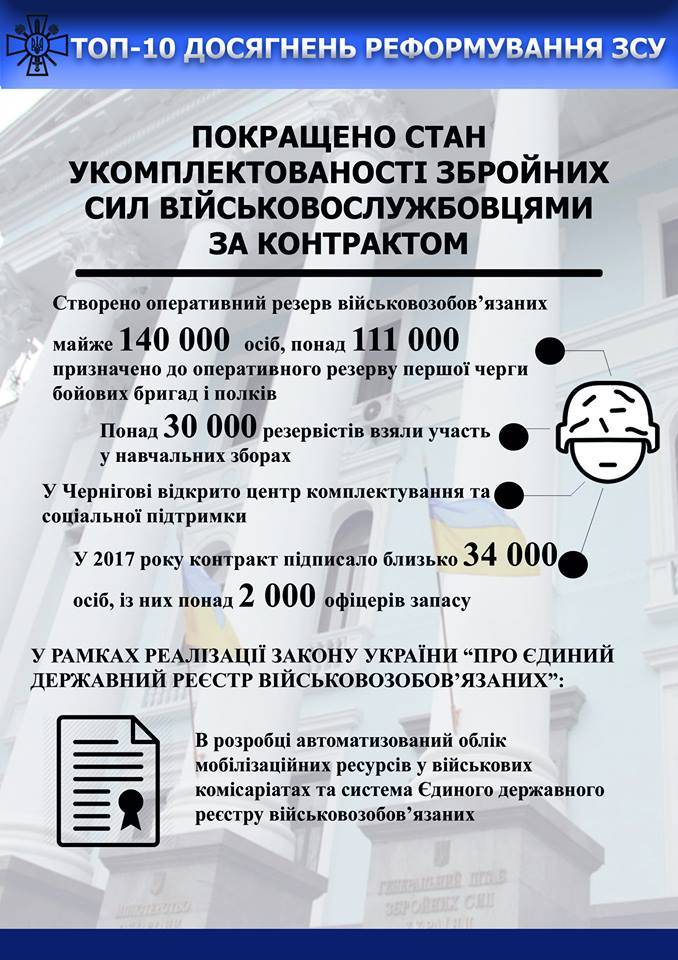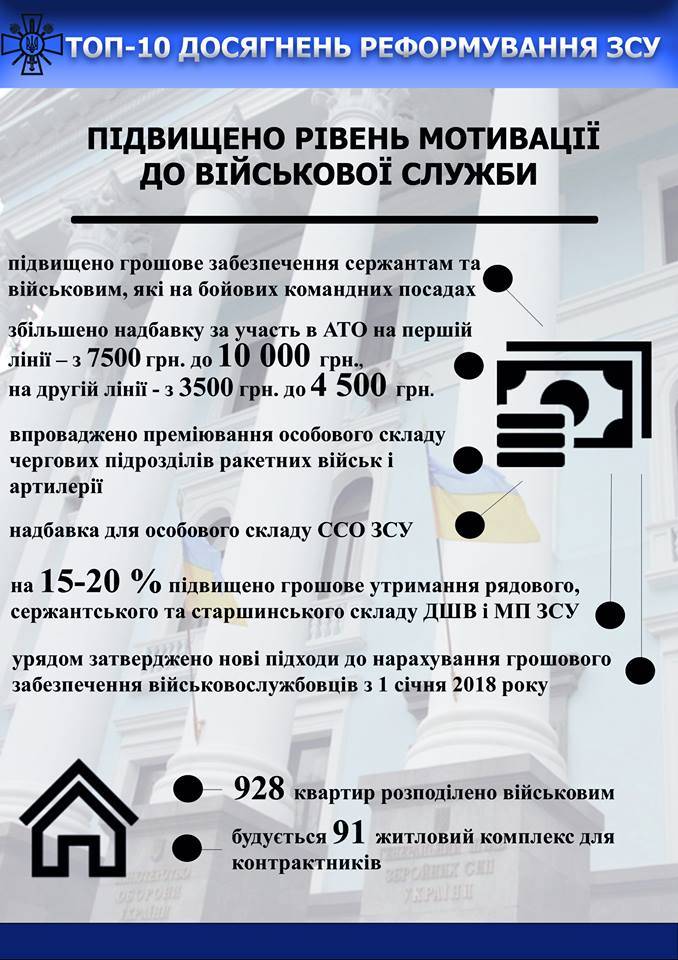 Poltorak's report shows that Ukrainian statistics report on the supply to 1,4 troops of thousands of "new and modernized" equipment samples, on the distribution of 928 apartments among military personnel. Apparently, this creates, in the understanding of Poltorak, motivation to serve in the Armed Forces of Ukraine.