On the birthday of the former commander of the Airborne Forces of the Hero of the Soviet Union, Army General Vasily Filippovich Margelov, the grand opening of the monument to the legendary paratrooper will take place on the territory of the Kamyshin airborne unit, reports
press office
Ministry of Defense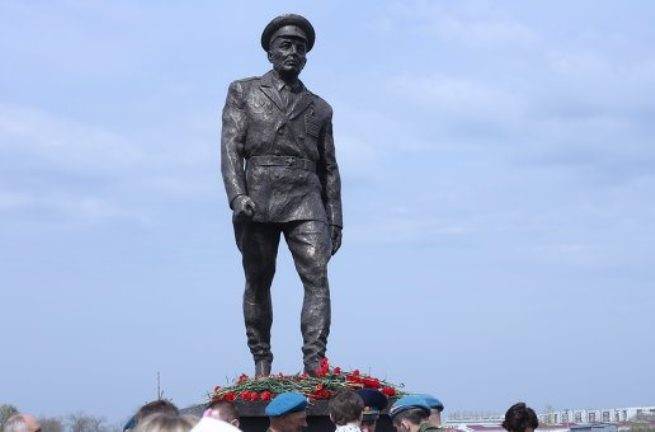 Monument to Vasily Margelov in Ulyanovsk.
A monument erected in the compound will be unveiled tomorrow, December 27. The opening ceremony will be attended by representatives of the Airborne Troops Command, military personnel with their families, airborne veterans and invited guests.
December 27 marks the 109th anniversary of the birth of Vasily Filippovich Margelov, according to the paratroopers themselves - "our all Airborne Forces", "the commander from the legend." In a short
historical
time scales, he was able to radically change the appearance of the Airborne Forces,
says release.
The combat courage of the front-line soldier in Vasily Filippovich combined with the spirit of military innovation: "the attributes he introduced — his vest and blue beret — became the hallmark of the Soviet and then Russian Airborne Forces," the press service noted.
Under Margelov, the Airborne Forces acquired unprecedented combat power.