Far Crews
aviation
, rising from an airfield in the Saratov region, worked out refueling in the air, reports
press office
Ministry of Defense of the Russian Federation.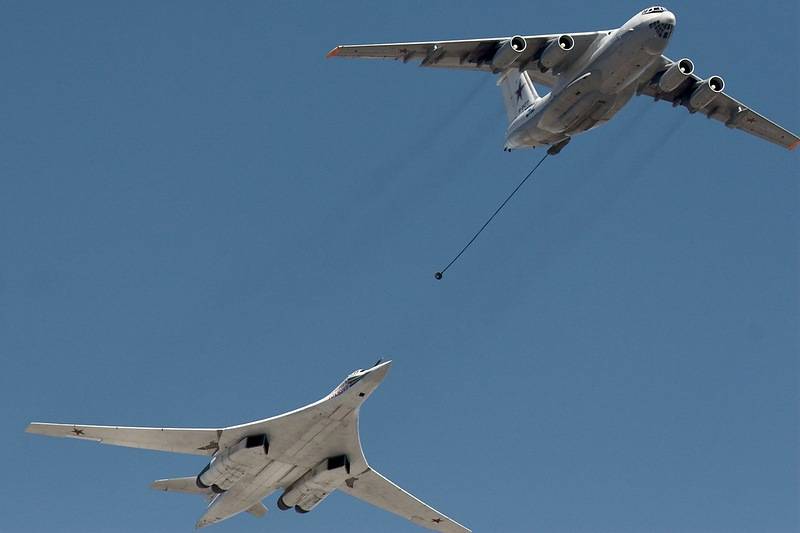 The crews of the strategic missile carriers Tu-160 and Tu-95MS have worked out the most difficult element of the flight training - night refueling in the air. The flights took place at the airport in the Saratov region,
says release.
During long hours of flight, long-range pilots performed two refueling operations each. In total, the flights involved up to 10 crews Tu-160, Tu-95MS, Il-78.
It is reported that "refueling took place at altitudes of more than 5 thousands of meters, at a speed of about 600 kilometers per hour, with the use of additional lighting installed both on the refueling aircraft and on the aircraft being refueled."
Air refueling is "a necessary element in the training of long-range aviation pilots, which can significantly increase the combat radius of the action and carry out missions at a long distance from the bases," the military added.