The nuclear-powered cruiser Admiral Nakhimov will receive a completely new upgrade
weapon
which will unpleasantly surprise any opponent, reports
TASS
a message from the head of the United Shipbuilding Corporation (USC), Alexey Rakhmanov.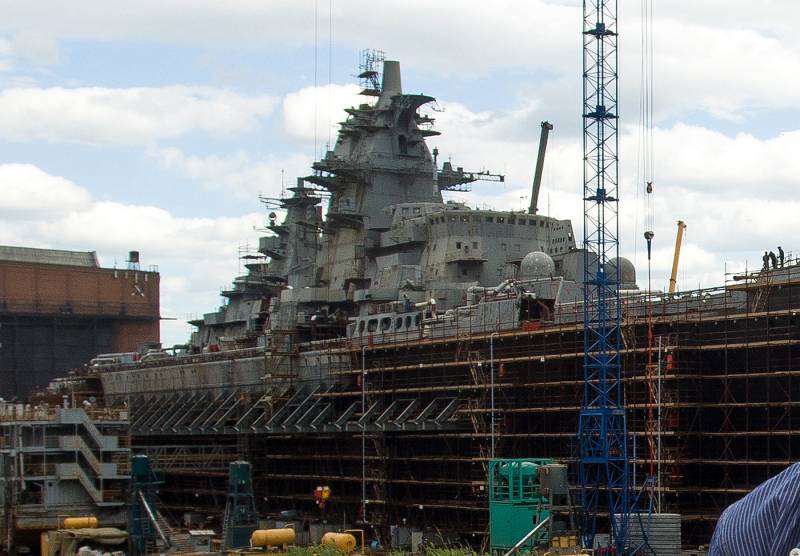 The number of new weapons that will be on this ship will unpleasantly surprise any possible enemy. This ship will be armed to the teeth
Rakhmanov told reporters.
He recalled that the surrender of the updated cruiser
the fleet
scheduled for 2021. At the same time, it is still unknown whether the same type of Peter the Great will be put up for repair and modernization.
Deep modernization leads to budgets comparable to the construction of a new ship. The fleet is now considering this issue
reported the head of the company.
The contract for the repair and modernization of the cruiser was concluded in 2013 year. In 2014, the ship was moored to the dry dock of Sevmash.
The "Admiral Nakhimov" of the 1144 "Orlan" project (up to 1992 of the year had the name "Kalinin") was laid in May of 1983 of the year at the Baltic Shipbuilding Plant. The cruiser was launched on April 1986, and on December 30 1988, he joined the Russian Navy.