The lead landing ship of the 11711 project "Ivan Gren" will be handed over to the Russian Navy until the end of 2017, reports
RIA News
a message from the head of the United Shipbuilding Corporation (USC), Alexey Rakhmanov.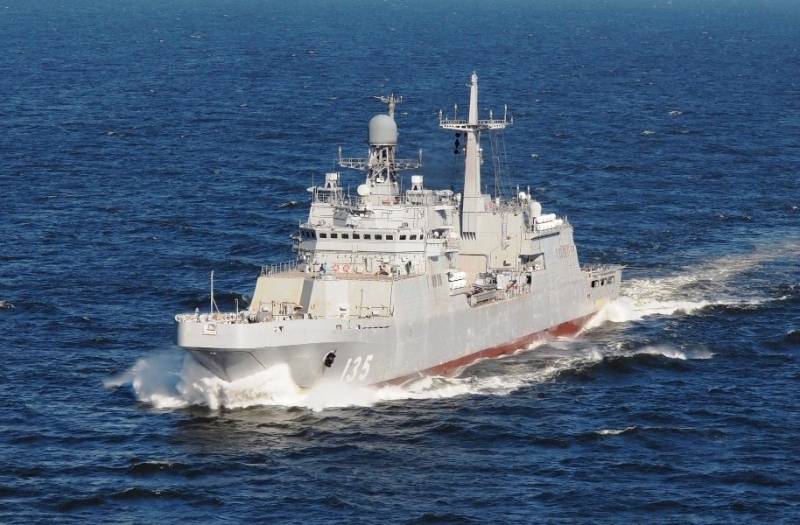 The project implements the idea of ​​non-contact unloading of troops and equipment from a ship on an unequipped coast through the use of pontoon vehicles.
This year we will pass
the fleet
lead landing ship "Ivan Gren",
said Rakhmanov.
He noted that the ship "passed all tests, including the latter, related to electromagnetic fields."
"BDK" Ivan Gren "- the lead ship of the project 11711, developed in the Nevsky Design Bureau. It was laid in December 2004 of the year, launched in May 2012 of the year, the ship's mooring trials began in October of the 2015 year. The ship embarked on the factory test run in June 2016 of the year, "reminds the agency.
The state tests program began on November 30.
By order of the Ministry of Defense, the Yantar plant is building another ship of this project, the BDK Pyotr Morgunov, which is to be incorporated into the fleet in the 2018 year.
BDK project 11711 is designed for transportation and landing (up to 300 people), transportation of machinery and equipment. The ship is capable of carrying 36 armored personnel carriers or 13
tanks
. Equipped with a transport and landing helicopter.