TV channel
Al-Arabiya
reports that several dozen groups of the so-called "Syrian opposition" have announced their intention to boycott the Syrian National Dialogue Congress, which will be held in Sochi. The leaders of the groups that call themselves opposition, as an argument for refusing to travel to Russia, say that Russia "does not put pressure on Assad, who must stop the persecution of dissidents and stop crimes against the Syrian people."
The bulk of those not ready to join the Congress, which intends to develop a plan of action for political normalization in Syria, are members of the so-called Geneva format, which has not yet developed a single option to resolve the situation in the SAR. In addition, representatives of structures openly affiliated with terrorist groups belong to the "refusers" from a trip to Sochi. Such persons, by definition, are not able to make at least some constructive contribution to the Syrian settlement, since those organizations and countries from which they receive funds do not set such goals before them.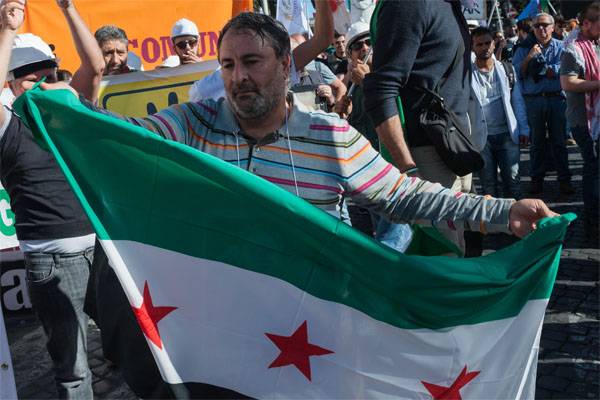 Al-Arabiya reports that they refused to go to Sochi for Congress, which will be held on December 29-30, around 40 "opposition" groups. Apparently, "White Helmets" and other "human rights activists" who did not have time to retouch the symbols of "Dzhebhat an-Nusra" (* banned in Russia), and at the same time removing fakes about the use of the SAR chemical
weapons
, among the "refusers".