Construction of the second three frigates of the 11356 project has been suspended pending engines, said the head of the Baltic Yantar Shipyard (PSZ), Edward Efimov.
At present, the Yantar contract with the Ministry of Defense continues to operate, however, the construction of the "admiral" series has been suspended pending Russian-made engines. Or some other customer decision
- he specified.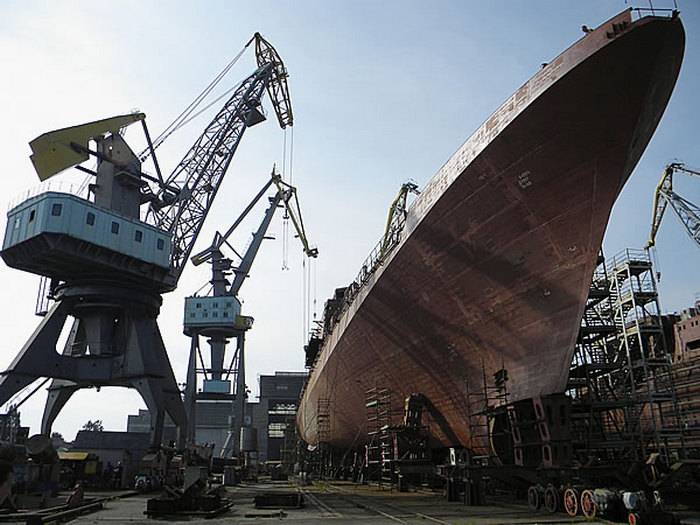 Previously, due to problems with the propulsion systems produced in Ukraine, the construction of the second "troika" went on intermittently. There is still no complete clarity about their future. According to one version, they can be purchased by India, which will solve problems with propulsion systems.
Earlier, the first three frigates of Project 11356 were built at the Yantar Shipyard (part of the United Shipbuilding Corporation). The Admiral Grigorovich and Admiral Essen are already in the combat structure of the Black Sea
fleet
. They participated in Caliber-NK cruise missile attacks against the Islamic State (banned in the Russian Federation) in Syria. The day before, an act was signed on the transfer to the Navy of the third frigate of this project - Admiral Makarov.
The hulls of the second three frigates of the 11356 project are launched and are located on the PSZ. While it is assumed that two hulls can be completed for the Indian Navy, two more will be built in this country. The fate of the third corps from among those on the PSZ is still unknown, Interfax reports.
Earlier, the deputy commander-in-chief of the Navy for armaments, Vice Admiral Viktor Bursuk, reported on the fields of the International Naval Salon in St. Petersburg about the decision to complete the construction of the second three frigates of the 11356 project - Admiral Istomin, Admiral Butakov and Admiral Kornilov - in the interests of the Russian Navy.