Militants of the Islamic State (IG) terrorist organization banned in Russia and foreign mercenaries are present in the Er-Rukban refugee camp on the Syrian-Jordanian border, the coordinator of the peace process and security in the border areas of Homs Haj Adel province told reporters.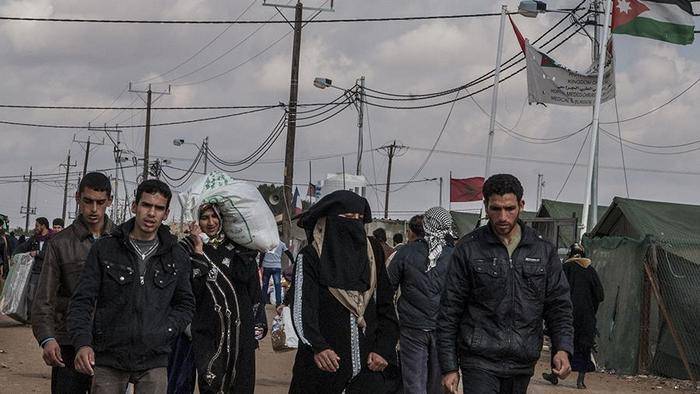 According to the information of my people in the camp, there is a group of militants who call themselves the "New Syrian Army" (NSA). Their number is small. It consists of people who fled from the IS * (after the defeat of the organization in Syria) and came to Er-Rukban, from refugees who were forced to swear to this group
- he said. According to him, foreign mercenaries were also noticed in Er-Rukban.
This refugee camp is located in the security zone near the American Tantha military base, illegally launched in April 2017, under the pretext of fighting terrorists.
The inhabitants of Er-Rukban found themselves in a very difficult situation: the Jordanian border was closed for them and no help came from there. At the same time, militants of opposition groups are blocking the perimeter in the security zone, without missing the humanitarian convoys of the UN and the Syrian government. The territory of the camp is controlled by illegal gangs and divided between them into sectors. According to the UN, there are now approximately 50 thousands of refugees there. They lack food and medicine.
Earlier, the Russian Defense Ministry reported that instructors from the United States are training at the refugee camp located in the 20 area, km northeast of the city of Jisr al-Shaddadi in the province of Al-Hasek, the new armed forces called the New Syrian Army.