Another draft law has been submitted to the State Duma of the Russian Federation aimed at combating smoking, alcoholism and narcotization. The initiative group of deputies proposes to give the military police officers the right to bring to administrative responsibility those who smoke, drink alcohol or use psychotropic drugs in public places.
If such a law is adopted, military police officers will be given the right to draw up administrative protocols. Reports about it
RIA News
.
We are talking about cases when smoking, alcohol or drug use
by military personnel
in a public place.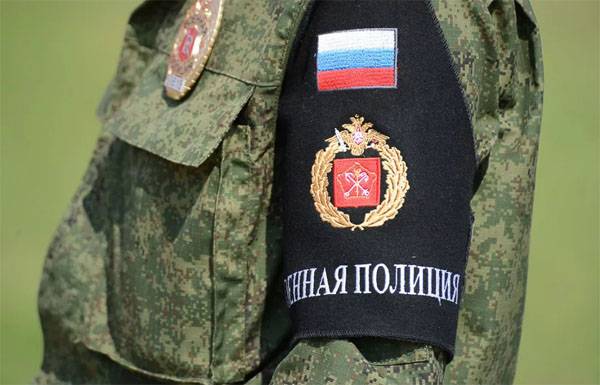 The military police will be able to draw up protocols on the acquisition and storage of drugs, under the article and the failure to fulfill the legal requirements of the prosecutor, investigator, and the investigator, also under the article about giving wittingly false testimony to a witness.
Thus, if the bill finds approval in the State Duma, the military police will be able to attract military personnel, for example, for smoking outside the designated areas. And given that such places are becoming less and less, a cigarette smoked by a soldier, for example, on the platform, becomes a pretext for drawing up a protocol on an administrative offense.