Russia has begun to form a permanent grouping in Tartus and Hmeimim in Syria, Defense Minister Sergei Shoigu said.
Last week, the supreme commander approved the structure and staff of the main points of deployment in Tartus and Hmeimim
- Said the head of the Ministry of Defense at the conference call.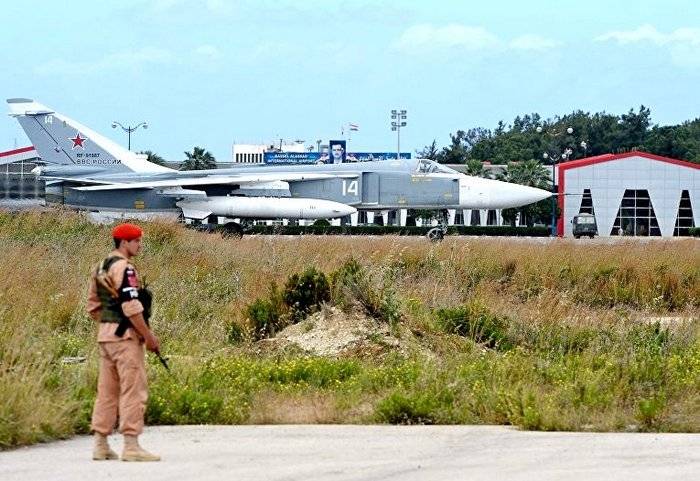 He thanked Parliament for ratifying the agreements. Today, the Council of the Federation has considered a document suggesting the expansion of the Navy's logistics support center in Tartus to a full-fledged naval base.
The agreement defines the procedure for the entry of Russian warships into Syrian ports, their registration and the movement of military equipment. It is agreed that at the same time 11 ships can be in Tartus, including atomic ones.
The cost of expanding the base will be 3,2 billion rubles a year. The agreement is valid for 49 years with the possibility of its automatic renewal for 25-year periods.
Protocol that governs the placement of Russian
aviation
groups in Syria, parliament approved in the summer of 2017.
On December 11, the President ordered the withdrawal of a significant part of the contingent from Syria after the defeat of the terrorists. At the same time, it was announced that the Russian bases in Hmeimim and Tartus will continue to function, reports
RIA News