Option of the West for peacekeepers in the Donbass will bury the Minsk agreement, said in an interview with RIA
News
State Secretary, Deputy Foreign Minister of the Russian Federation Grigory Karasin.
As Karasin pointed out, the essence of the Russian proposal for the UN presence in the Donbass is that, wherever the OSCE SMM monitors work, wherever they move, they would be accompanied everywhere by the UN guards.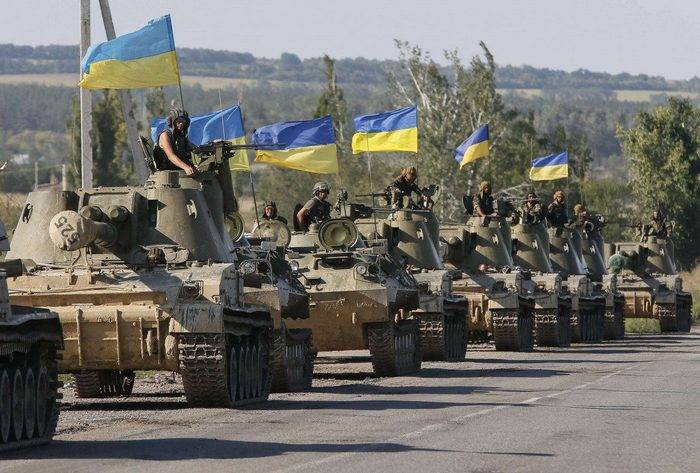 The UN contingent is introduced into the conflict zone after the withdrawal of heavy weapons, dilution of forces and assets of the parties, and its placement is mandatory coordinated with the authorities, both in Kiev and in Donetsk and Lugansk. This initiative is one hundred percent consistent with the spirit and letter of the Minsk agreements, which remain the basis of internal Ukrainian settlement.
- stressed the Deputy Foreign Minister of the Russian Federation.
Thus, the UN forces, according to the Russian position, will play a secondary, supporting role in relation to the SMM (its mandate does not change), all existing negotiation platforms will remain - the Minsk contact group and the "Normandy format," the diplomat added.
In response, we are being offered "not to dwell on the political aspects of settlement" - that is, issues of the special status of Donbass, amnesty, preparation of elections through a direct dialogue between Kiev, Donetsk and Luhansk, and quickly introduce, in fact, the UN military-civil administration to lead everything that happens in the region
- declared Karasin.
And this means that there can be no talk of any Minsk process, because its basis is just a direct negotiation process and reaching agreements on the above-mentioned aspects.
- He explained.
The Deputy Minister of Foreign Affairs of the Russian Federation added that in this case "there is an attempt not only to turn everything upside down, but also to bury the Minsk agreements in general".
Ukrainian Foreign Minister Pavel Klimkin said earlier that Ukraine, the United States, Germany and France had practically developed a joint draft UN resolution on peacekeepers in the Donbas. At the same time, the Russian Foreign Ministry expressed concern over attempts to delay consideration of the Russian draft resolution on the UN peacekeeping mission in Donbas.