Specialized mines, with the latest armored cars and high-tech systems with elements of artificial intelligence, have been created in the engineering troops.
News
.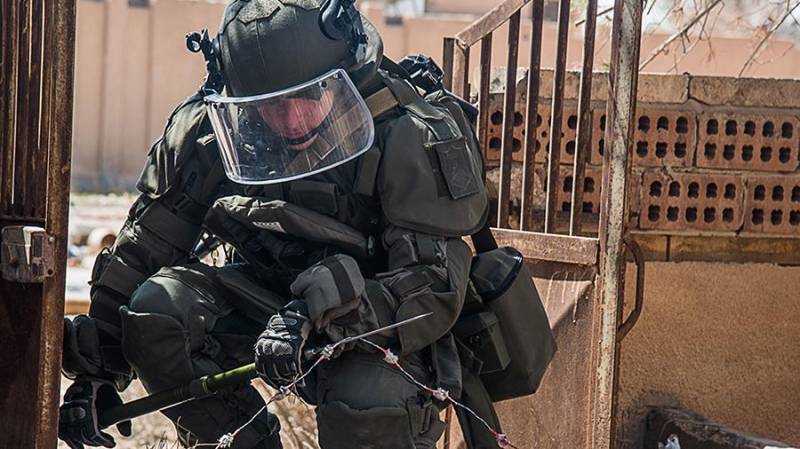 As the newspaper was told in the Ministry of Defense, another special type of special forces has been created in the Armed Forces of the Russian Federation - special-mine units. The first such company is already operating as part of the 1-th Guards Engineering Sapper Brigade. It is assumed that in the future such a unit will appear in each engineering brigade.
"Units are not designed for continuous mining of the area, but for a point, focal application. Special Forces on 2 – 3 armored vehicles secretly advance to the front line or to the rear of the enemy and imperceptibly install various types of controlled ammunition there. Their goal may be a bridge over a river or an important road. With the help of secretly installed barriers, you can set up an ambush, cover up a threatened direction, or even block a settlement, by undermining its suburbs, "the material says.
The fighters use for the movement spetsnaz version of the domestic armored car "Tiger". The armament spetstrat consist of ordinary mines of Soviet and Russian production, and intellectual systems.
According to military expert Oleg Zheltonozhko, great attention is paid to the use of engineering ammunition in the Russian army.
This is an effective means of controlling the terrain, which does not require the constant presence of military personnel, which is especially important with a small number of fighters, such as, for example, in special forces. You can block roads and sections of terrain that can be used by the enemy to maneuver or transport goods. Competently established minefield replaces a whole squad. This reduces the risk to their fighters,
said the expert.
He added that mines remain one of the most effective and popular means of warfare.
Despite criticism from human rights defenders, with proper monitoring and compliance with all requirements, minefields are dangerous only for the enemy. The civilian population suffers for the most part from mines laid in a chaotic manner by militants. The problem is also minefields, established from the air, as NATO did in Yugoslavia,
explained Zhetonozhko.