The small patrol ships of the 20380 project will receive the Caliber long-range cruise missiles and the Pantsir-M anti-aircraft missile and artillery systems (SPEC), according to
News
.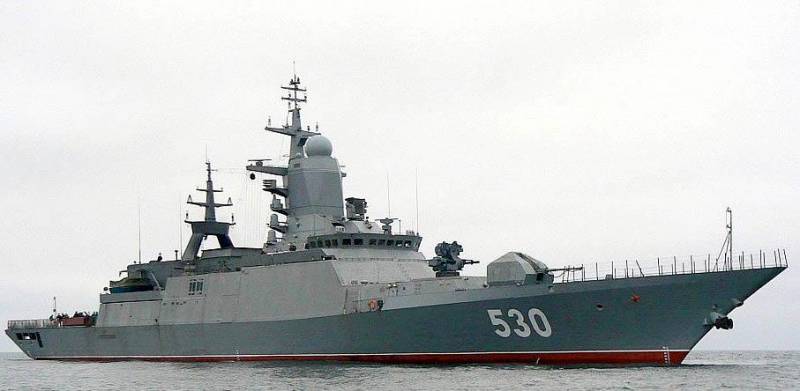 As the newspaper was told in the Main Command of the Navy, the principal decision on the re-equipment of the 20380 project corvettes has already been taken, the project is now being negotiated.
"The 20380 project corvettes are multipurpose warships in the near-sea zone. Their construction has been going on since 2001. The ships are made using stealth technology. Their hulls and superstructures have characteristic angular forms, the construction uses slow-burning fiberglass with radio absorption properties, the publication reminds.
Currently, these ships are armed with the universal X-35U missiles, as well as the Polimet-Redut anti-aircraft complex.
Corvette project 20380 is clearly not enough weapons. In fact, they were anti-submarine ships with limited ability to hit land and sea targets. On the first serial ships did not even have a normal air defense. Instead of "Polyment-Reduta" stood the DARK "Dirk-M". But after modernization, the stealth corvette will turn into universal platforms. They will be able to sink ships and ships, with high accuracy knock out ground targets. And the combination of "Polyment-Reduta" and "Shell" will allow you to create an impenetrable air defense zone in a radius of 100 km around the corvette,
told the newspaper military historian Dmitry Boltenkov.
At present, the Russian Navy includes 5 ships of Project 20380. The Stereguschiy, the Soobrazitelny, the Boyky and the Resistant are part of the Baltic Fleet. "Perfect" - in the Pacific
fleet
. Under construction - another 8 corvettes.