More than 50 operational tactical aircraft
aviation
Central District completed target flights according to the plan of air maneuvers in the sky of the Urals and Western Siberia, reports
press office
CVO.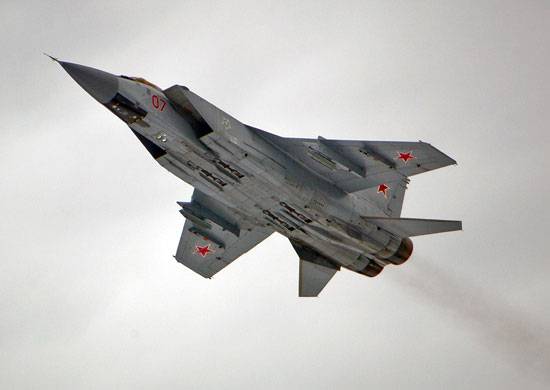 The crews of the 3's aviation regiments deployed in the Chelyabinsk Region, as well as in the Perm and Krasnoyarsk Territories, took part in the practical actions.
The culmination of the exercise was the development of refueling in the air - the most difficult element of flight training, allowing a multiple to increase the radius of the training and combat use of aviation. Air tankers took off from the Falcon airfield near Perm,
says release.
It is reported that "crews upgraded MiG-31BM and the Su-24M in pairs and singly performed docking rods with cone-sensors and pumping fuel at a height 5,5 thousand. M at 550 km / h, approaching the tanker at a distance 10 m.
The press service recalled that "in the Central Military District is deployed in the territory of three federal districts and 29 subjects of the Russian Federation; Also, the structure of the largest district in the Armed Forces structurally includes a number of foreign objects: the 201 military base deployed in the territory of Tajikistan, the joint military base in Kyrgyzstan, as well as subdivisions in Kazakhstan. "