On New Year's Eve, Russians and Putin are portrayed in the West as trolls and witchers. No wonder: Christmas is a time of fairy tales, reminds a German columnist Jacob Augstein. But now adults and children are frightened by the most terrible tale about the "evil Russian Putin," whose army of trolls sows real unrest in Europe.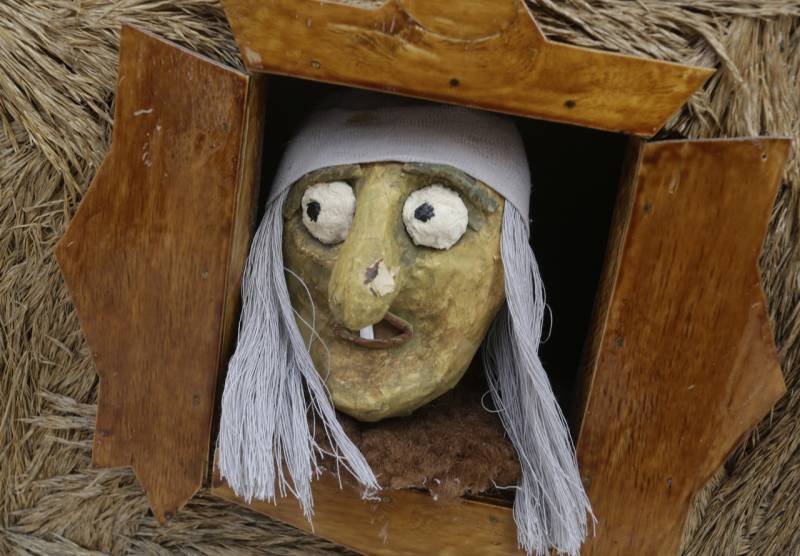 There is "practically no evidence," the main thing is "to believe in it," ironically Jacob Augstein, whose article was published in the German edition.
"Der Spiegel"
.
Christmas is really a fairy tale time. And in some cases, the impression is created, the author notes, that other politicians of the West "were inspired" by Christmas.
A terrible tale comes from the "evil Kremlin gentleman Putin and his trolls." This army causes anxiety to Europeans "by all means."
From the point of view of mythology, it's pretty funny, says Augstein. But politically it is dangerous. If someone believes in horror stories about Putin "is firm enough", then these "terrible
stories
"Suddenly" acquire the features of reality. "
And here is the last fabulous episode: Russian submarines in the Atlantic and the Mediterranean supposedly "watch" the transfer of data via Western cables. "Of course, it would be arrogance: after all, only Americans are allowed to do this!" Laughs Augstein.
In any case, NATO has not filed any complaints against USS Jimmy Carter, a heavily armed special US Navy submarine that appears to control transatlantic Internet traffic. But the high-ranking NATO chief complained
in Sportloto
to the Washington Post newspaper, reporting on "Russia's activities near submarine cables."
The problem with such messages is known: the average citizen is not able to verify them. Like a journalist. Yes, perhaps there are submarines. Or maybe not.
In any case, such messages "reinforce people's sense of uncertainty," the author writes. And with regard to the Russians, "the uncertainty is already great."
In Russian fairy tales there is such a character - baba-yaga. This is an evil forest witch, moving in a mortar through the forest. It "erases" its traces with a broom. She lives in a house on chicken legs.
No, such a description "does not relate directly to Russian President Vladimir Putin, who loves dark sunglasses and likes to walk without a shirt," the author says ironically. But, like Baba Yaga, Putin is now the embodiment of evil in the West, even the "root of all evil."
Western politicians and journalists tirelessly accuse Russians of distorting reality, and thus they themselves distort reality. It has nothing to do with fairy tales. But it has to do with pathology in politics, the German believes.
Evidence, we note, on the topic of "women-yagis," "trolls," revived at Christmas, as well as submarines, whose inhabitants are "watching" other people's cables, of course, are absent. Why are they in fairy tales? What average German or American will require evidence from storytellers? The one who needs facts can filter out clean texts in the media from dirty ones, and can also compare and compare. Such a person may even go further and ask himself: who are these NATO storytellers themselves?
Observed and commented on Oleg Chuvakin
- especially for topwar.ru