Despite the existence of a criminal record, Alexei Navalny still applied for registration as a candidate for the presidency. The Central Election Commission accepted the documents, but the verdict of Navalny's headquarters was clearly not pleased. After reviewing the application submitted to the CEC came to the conclusion that Navalny must be denied registration. The reason for the refusal was clear in advance - the presence of bulk convictions. At the same time, a politician and a blogger have a very strange conviction - such that it allowed him to easily leave the territory of the Russian Federation.
Recall that in February of this year, Alexei Navalny was sentenced to five years in prison (conditionally) and a fine of half a million rubles.
Chairman of the Central Election Commission Ella Pamfilova:
Alexei Navalny has no legal basis for participating in the presidential election as one of the candidates.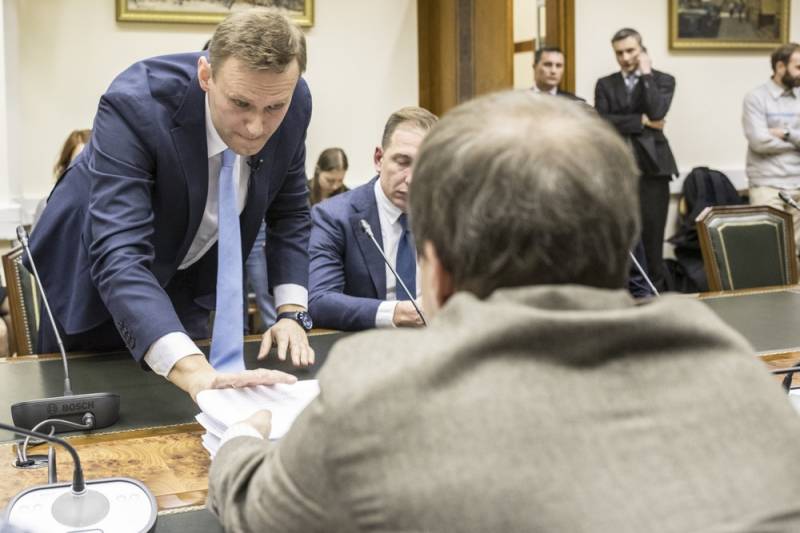 Navalny himself comments on the situation like this:
I came here (to the CEC) to declare that I represent a huge number of voters. The CEC's decision not to allow me will exclude millions of people from these elections. It is obvious to everyone, and you also understand this, - my affairs were fabricated to prevent me from going to the polls.
About who exactly "to all" is obvious, Navalny did not specify.
Bulk:
In addition, my sentences were canceled by the ECHR, and you spoke a lot about the primacy of international law.
And since when have superstructures that call themselves "human rights" courts gained the right to annul the sentences of courts in the Russian Federation?