The head frigate of the 22350 project "Admiral Gorshkov" will not be accepted by the Russian Navy this year, Alexey Rakhmanov, the head of the United Shipbuilding Corporation (USC), told reporters.
Earlier, Deputy Defense Minister Yuri Borisov expressed the hope that the head frigate with anti-aircraft missile system (SAM) "Poliment-Redut" will be transferred
the fleet
this December.
Tests of the new missile weapons frigate continues. Therefore, the ship will not be handed over to the fleet this year. We hope that this will take place in 2018
- said Rakhmanov.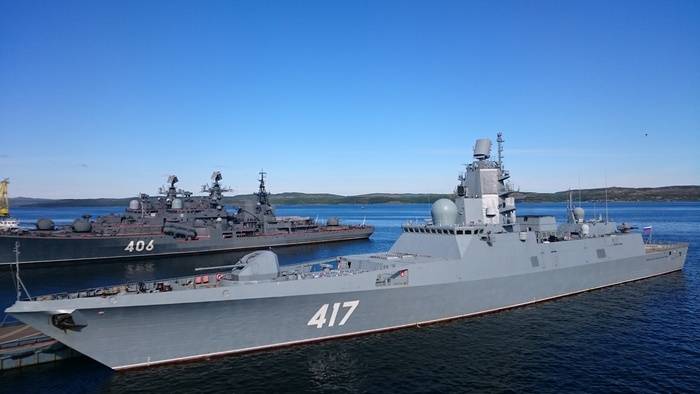 According to him, the second ship of this project (and the first serial) "Admiral Kasatonov" will enter the combat strength of the Russian Navy until the end of 2018.
Shipbuilders have no questions for the head ship, but "the fleet has questions for the new rocket
arms
, which produces holding "Almaz Antey"
- noted Rakhmanov.
As Borisov noted, depending on the deadline for the delivery of the Polymer-Redut air defense system for the Admiral Gorshkov, the situation with the Admiral Kasatonov will be clear.
The 22350 frigates have a displacement of thousands of tons in 4,5, a length of 135 meters and a width of 15 meters. The frigates will be armed with A-192 Armat naval artillery of millimeter caliber 130, launchers for 16 of Onyx or Caliber-NKE anti-ship missiles and Polimer-Redut air defense missile system. It is planned to build eight frigates of the project 22350, transmits
RIA News