In Yangon, December 24, a ceremony was held to introduce to the Myanmar Navy a head patrol ship of a new type of Inlay (board number "54"), built at the Myanmar naval shipyard in Sinmalaik, reports
bmpd
.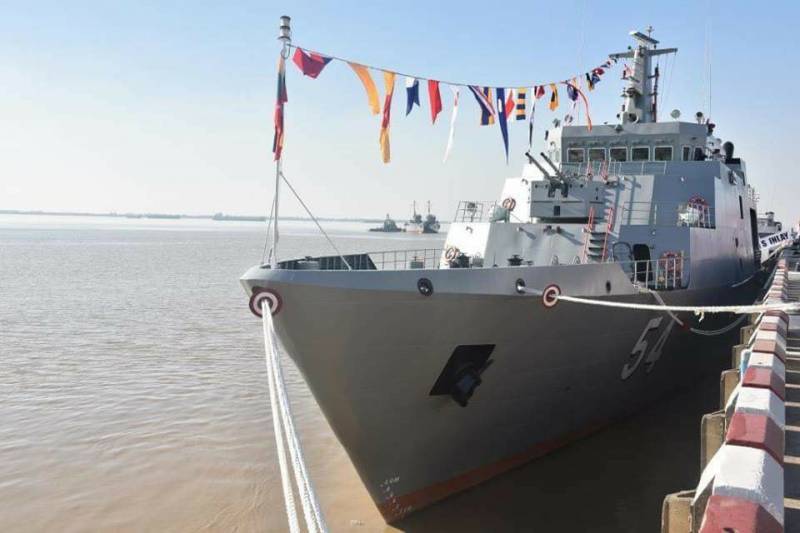 Commissioning of the ship was timed to coincide with the 70th anniversary of the founding of Myanmar (Burmese)
fleet
.
"The characteristics of the Inlay patrol ship are not exactly known, but it has been reported that it has a length of 81 m. The total displacement is estimated at about 1500 tons. The ship is armed with a Chinese 57-mm 66 twin-engine automatic artillery, apparently removed from one of the old Chinese small anti-submarine ships of the 037 project (the Myanmar navy consisted of ten 037 ships received from the PRC at the beginning of the 1990), " in the material.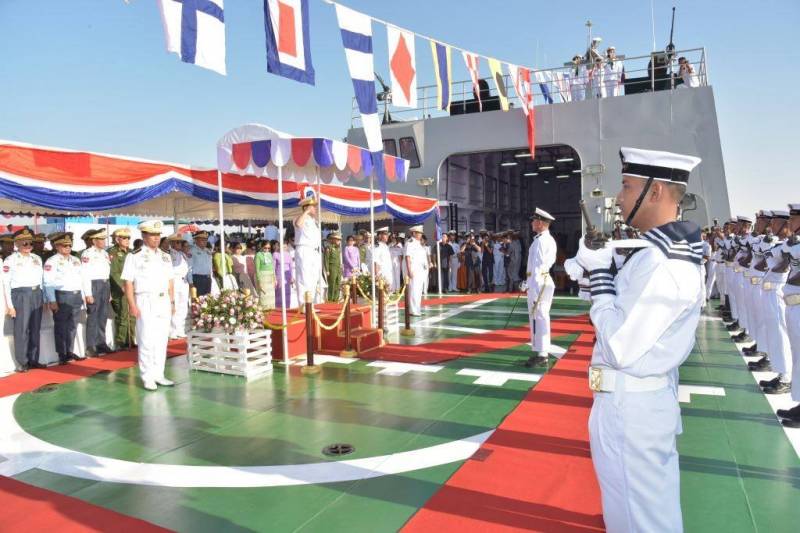 In 2015, the Myanmar media reported on plans to build a series of ten Innlay-type patrol ships.
Myanmar is aggressively developing its own military shipbuilding. Earlier, two relatively simple Anawrahta and Bayinnaung corvettes were built in Sinmalaik, commissioned in 2001-2003, and then three more frigates of a better design - F 11 Aung Zeya, F 12 Kyan Sittha (commissioned in 2011 and 2014 years ), F 14 Sin Phyu Shin (2015 year), and a large corvette of the new type Tabinshwehti (December 2016 year).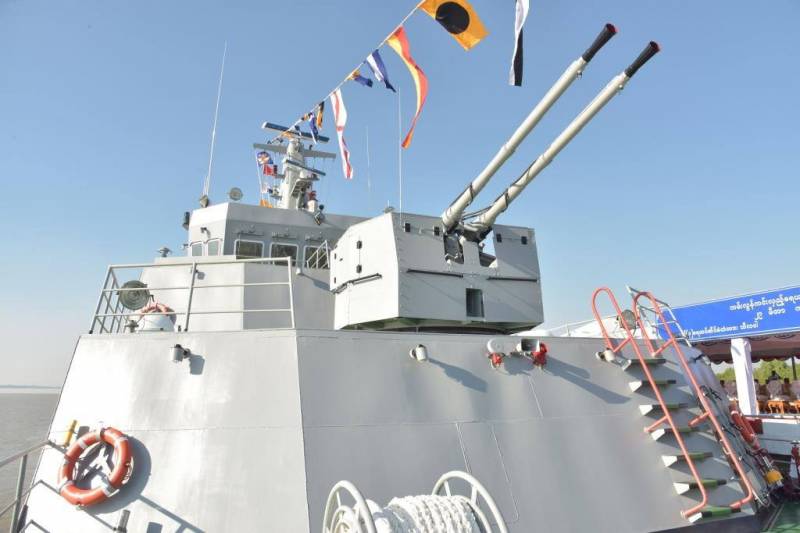 Ships are built with technical assistance from China and the DPRK.