The oceanographic research vessel of the Russian Navy "Admiral Vladimirsky" entered the Bay of Biscay and follows the approved route according to the plan of the 2 International Expedition to the Indian Ocean, carried out under the auspices of the Intergovernmental Oceanographic Commission of UNESCO. The material part, navigation systems and hydrographic equipment of the vessel operate in a normal mode, according to the Department of Information and Mass Communications of the Ministry of Defense of the Russian Federation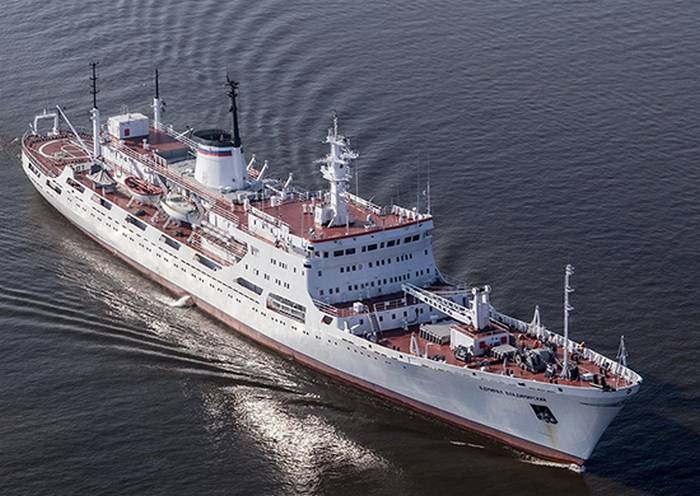 The crew of the Admiral Vladimirsky and expedition members on board were given the task of completing a set of hydrometeorological observations during the 6 months of the expedition, carrying out a large amount of research to correct the nautical navigation charts along the route in the Baltic, North, Mediterranean and Red Seas, as well as in the Indian Ocean and in the northeast Atlantic. The main task of the expedition to which the ship "Admiral Vladimirsky" went - integrated oceanographic research in the Indian Ocean.
December 15 OIS "Admiral Vladimirsky" left the permanent base of the Leningrad naval base of the city of Kronstadt in a long-range hydrographic campaign.
The crew made two
historical
expeditions over the past few years - around the world and Antarctic. In particular, following the results of the Antarctic expedition, in the near future, new marine navigational charts of 5 seas washing Antarctica will be published. In general, according to the results of 2017, hydrographs of all fleets of the Navy made about 20 hydrographic trips to various regions of the World Ocean