Taganrog
aviation
Beriev scientific and technical complex received a patent for the invention of a carrier-based long-range radar survey aircraft with reduced radar visibility. The device is supposed to be equipped with a system of antennas of all-round visibility. According to the patent, the aircraft will be able to take off from the springboard of an aircraft carrier.
According to the patent, the aircraft of the radar survey can be made according to the traditional aircraft scheme with a wing of a normal sweep and a V-shaped tail unit. The wing has massive root flows, in which it is planned to place radar antennas.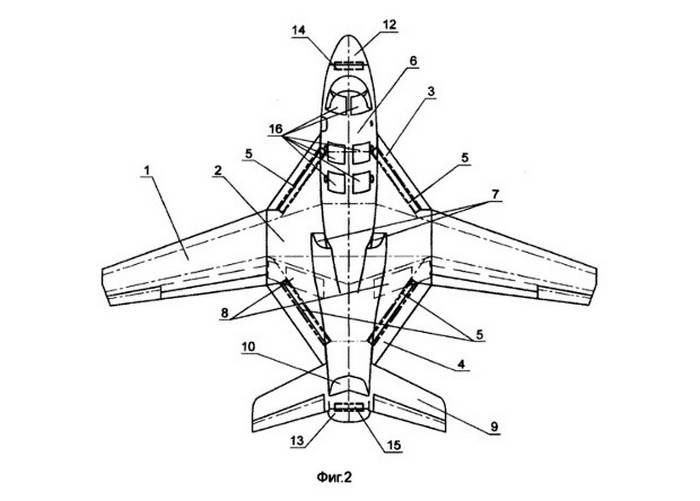 Placing antennas in overflows makes it possible to abandon the traditional placement of antenna modules in a radio-transparent radome above the aircraft fuselage. The refusal of the upper placement, in turn, provides several advantages, including unhindered and safe ejection of the crew up, and not under the plane, as well as simplified access to the antennas in the conditions of ship maintenance.
The patent states that the aircraft must be equipped with two jet engines with the placement of air intakes at the edges of the fuselage above the wing. Airplane dimensions not listed. It is assumed that he will receive folding wing consoles for compact parking on the deck of an aircraft carrier or placing it in a hangar.