The press service of the General Staff of Turkey reports on clashes in the south-east of the country. Reports of hostilities between government forces and the armed wing of the Kurdistan Workers' Party, which Ankara has recognized as a terrorist organization, are reported. The fighting unfolded in the province of Hakkari. Reported casualties among the Turkish military.
A statement by the spokesperson of the General Staff of the Armed Forces of Turkey leads
RIA News
:
In the area of ​​Shemdinli, Hakkari Province, 25, in December, during our anti-terrorist operation, two of our combat comrades were killed during an attack by members of a separatist terrorist organization, one was injured and taken to hospital.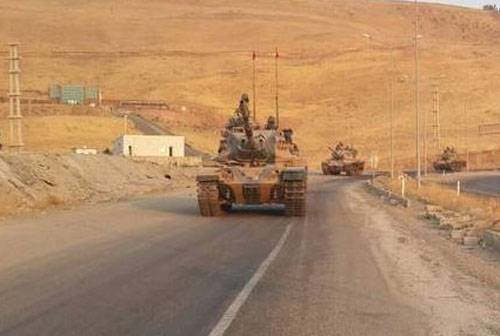 At the same time, the Turkish Interior Ministry stated that during the operations carried out over the past week, the Turkish security forces managed to eliminate 4's and detain 15 militants in the provinces of Mardin, Mush, Osmania, Tunceli, Sirnak, Bingel, Batman and Diyarbakir. The term "militants" Turkish police understand the representatives of the Kurdish resistance detachments, as well as those who are said to have been associated with the organization of the preacher Fethullah Gyullen in the United States. Washington ignores Ankara's demands for the surrender of Gulen to Turkey ..