The Ministry of Defense of the Russian Federation in 2018 plans to strengthen the air defense of the Arctic group with new short-range anti-aircraft missile systems (SAM), reports
Interfax-AVN
a message from Lieutenant-General Alexander Leonov, commander of the Russian Armed Forces air defense.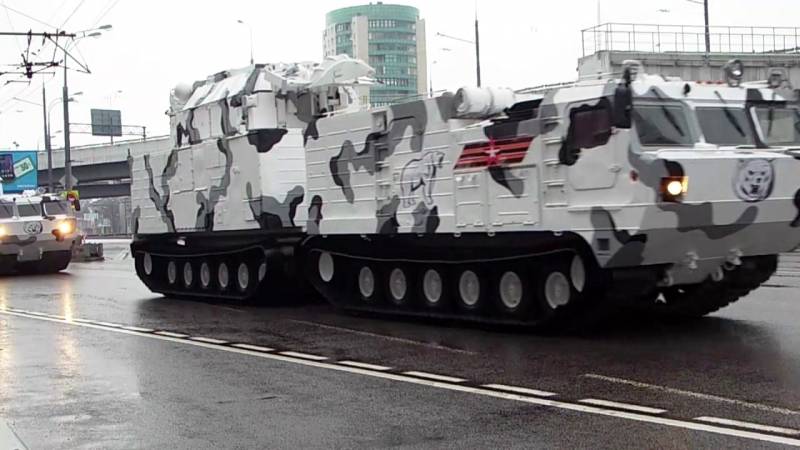 In 2018, it was planned to equip two air defense military units with modern armament and equipment with a short-range anti-aircraft missile system Tor-М2; air defense units operating in the Arctic and the Far North - the short-range anti-aircraft missile system Tor-M2DT; air defense units of combined-arms formations - "Verba" MANPADS,
Leonov said in an interview with the newspaper "Red Star".
In July, the general director of Izhevsk Electromechanical Plant Kupol JSC (part of Almaz-Antey), Fanil Ziyatdinov, said that "in 2018, serial supplies will begin for the short-range autonomous anti-aircraft missile complex Tor-M2DT developed specifically for the Arctic ".
According to Ziyatdinov, the "Tor" air defense missile system on the base hull chassis operates at temperatures of plus or minus 50 degrees. " A "Thor", developed for the Arctic is able to work in even more difficult conditions.
We adapt the work of our complex to the working conditions in the Arctic, the Far East, Siberia, with no roads at all,
he said.
The general director also said that in the Arctic "Torah" created "comfortable conditions for combat crews."
We place it on a two-link tracked tractor. The first link is equipped with a life module. (...) There is a mini-kitchen, there is an opportunity to rest,
he explained.
"Tor-М2" air defense missile system is designed for air defense and missile defense at a distance of up to 15 km and at an altitude of up to 10 km. It is in service with military air defense (Ground Forces) since 2015.