The fighter in the outfit "Warrior" of the third generation, the formation of the appearance of which will be completed this year, will be assisted by a microrobot and a drone, reports
TASS
a message from the Ground Forces Commander Oleg Salyukov.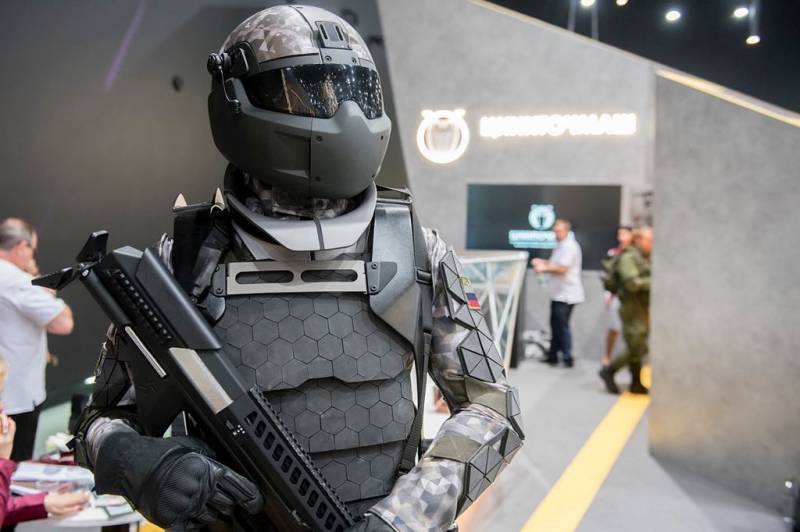 The outfit is provided for the integration of micro-robot complexes, as well as a drone to increase awareness of motorized rifle units on the battlefield,
said the commander in chief.
In addition, "to enhance the physical capabilities of servicemen in the kits, it is planned to include exoskeletons," he added.
According to Salyukov, "" Warrior-3 "will surpass the equipment of foreign armies, in particular, the United States, with anti-bullet and anti-shatter resistance of personal armor."
Also, the "Ratnik-3" has a longer range for detecting and recognizing targets with optical-electronic means, shooting is more effective,
he noted.
The commander reminded that the formation of the appearance of promising equipment "Warrior-3" will be completed this year.
Units equipped with third-generation combat gear will have autonomy, autonomy and self-sufficiency to perform various combat missions in various conditions, as well as be able to integrate into reconnaissance-fire circuits,
he said.
Salyukov also noted that the transition to the "Warrior-3" will be gradual. In particular, in the near future, "medical sensors, anti-mine shoes and an electronic visor that allows shooting at the enemy from around the corner" can be included in the "Warrior". In addition, the "Warrior-3" with the same degree of protection will be easier than the "Warrior" on 4 kg.