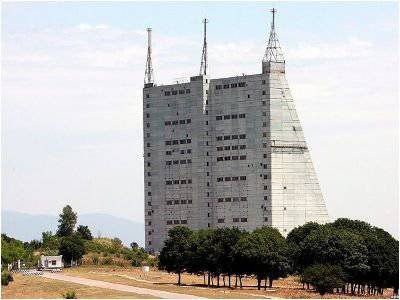 Day.az
. Azerbaijan and Russia managed to remove many of the disagreements on the Gabala radar station, and agreements on extending the lease of Russia by the radar station will soon be reached, said the head of the Federation Council of Russia, Valentina Matvienko, who is on an official visit to Azerbaijan.
"Several rounds of negotiations between the ministries of defense and foreign affairs of the two countries have already been held. A normal negotiation process is underway. Many disagreements have been resolved, there are still a few issues that need to be finalized and a mutually acceptable solution is found. Therefore, I believe that agreements will be reached," said Matvienko on Monday in Baku at a press conference.
The Gabala radar station, located in the north-west of Azerbaijan, was built during the Soviet era as one of the most important elements of the USSR missile defense system. After Azerbaijan gained independence and the RLS became its property, Russia continued to use the station.
Earlier, the Russian Defense Ministry reported that negotiations were held with Azerbaijan to extend the lease of the Gabala radar station to 2025. The current lease agreement and operating conditions for this property expire in December 2012.
Vladimir Savchenko, Director General of the JSC "Radiotechnical Institute named after Academician A.L. Mints", recently told RIA
News
that the construction of the newest Voronezh-VP radar station in Gabala will be completed in 2019, this station will replace the previously used radar of the previous generation Daryal radar.