A Syrian unit fighting in Beit Gin, in the Golan Heights area, threw into battle a ZIL-157K truck with a twin 23-mm Zu-23-2 cannon. The network has a video with the participation of this rare truck now in the Middle East, reports
Messenger of Mordovia
.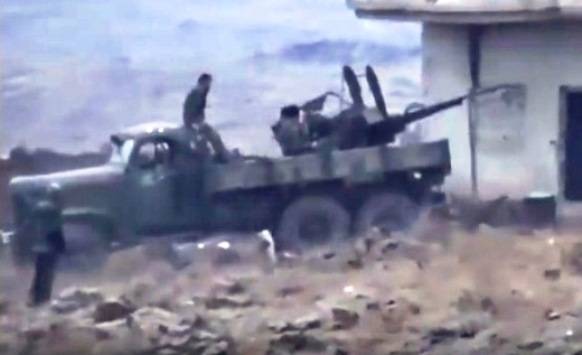 Recently, old Russian (Soviet) cars, such as ZIL-131, GAZ-66, are increasingly encountered in the conflict zone, but ZIL-157K has not been in camera lenses for a long time. Most of these old all-terrain vehicles were withdrawn from the CAA frontline units to the beginning of the civil war.
This technique was actively used in the war of 1967, 1973. ZILy could be seen in the civil war in Lebanon, and the events of the year 1982.
"In the posted report ZIL-157K is used as a classic gantrak. An automatic gun installed in the back covers the location of action films with tracer. True, it is impossible to estimate the scale of losses in the enemy's camp, "the author of the material Lev Romanov writes.