The problem of North Korea cannot be solved by military means, it will only aggravate the situation, reports
RIA News
statement by the Ambassador of China in Moscow, Li Hue.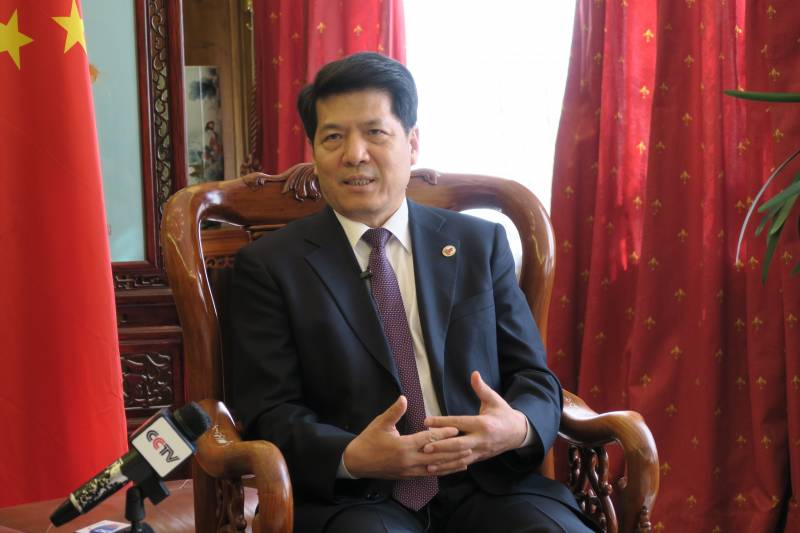 China and Russia unanimously believe that the problem does not have a military solution, which will only aggravate the problem and lead to serious consequences. Not only in the past, but also in the future, the solution of the problem by military means should not become the choice of any country,
said the Chinese ambassador.
According to him, in the situation around the DPRK, it is necessary to resolve the "just concerns of each side on security issues."
The root of the problem of the Korean Peninsula lies in the lack of mutual trust, and each of the parties should contribute to the growth of mutual trust,
noted Hui.
The diplomat stressed that in order to resolve the problem of the Korean Peninsula, "simultaneous treatment of both the causes and the symptoms of the disease" is required.
You can not act with brute force, and you can not act alone, each of the parties must maintain self-control. The United States and South Korea must demonstrate a sincere desire to start a dialogue. Only by moving towards each other can the nuclear problem of the Korean Peninsula be resolved,
added on.
Earlier, the Russian Federation and the PRC proposed to Pyongyang to declare a moratorium on nuclear tests and missile launches, and to South Korea and the US to refrain from conducting exercises in the region to stabilize the situation on the peninsula, but Washington ignored this initiative.